Joined

Mar 27, 2011
Messages

505
Points

43
This is not a sale thread!

This is a discussion thread.
For a sale thread, please go to

>here<
Hello all!
BACKGROUND STORY
So long story short, at first i kinda hesitant to design and manufacture a driver because i think people already satisfied with currently available driver,
But since i saw that there are so many monster diode emerged from the depth of a hell, and not to mention the declining stock of driver in market,
Then i decided to design a 12A buck driver with the dimension is only 15*10mm.
And due to addiction in designing things, i continue another one with boost topology capable of delivering 9A current with only 12.5*10mm.
After that, i think that i need to provide one to be used with low power diode,
So i design another one, a small one for small laser diode.
In the middle of design times i scaled down both the 12A and 9A to 6A, because i think it's not quite useful for now.
So the final are 6A for both buck and boost driver.
DRIVERS AND SPECIFICATION
ASTRAL SUPERDRIVE HV
(STATUS: INACTIVE - WAITING FOR PRODUCTION)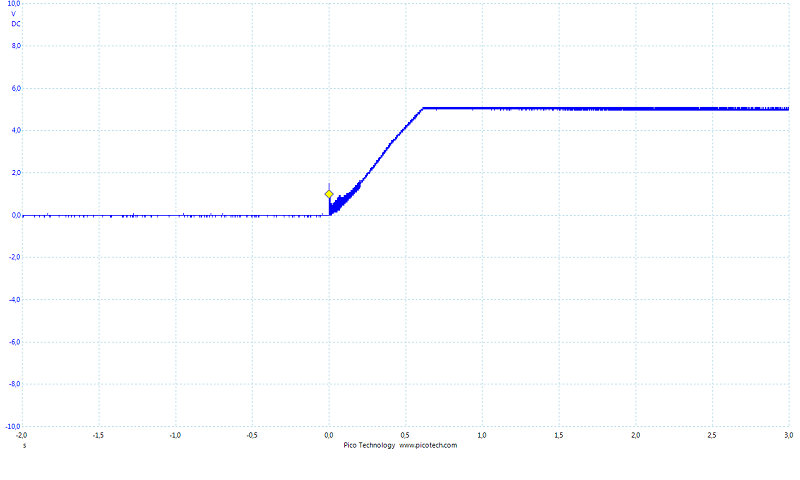 Retail price: $19.9
Topology: Buck (When operating, Vin must be above Vout/diode Vf)
Vin: 4.5 - 18V
Vout: 0.7 - 8V
Iout:

1.1 - 6A

Size: 15*10mm
Features:

Current regulated

Adjustable current

Soft start (1sec)

Delayed start (1.5sec+)

Thermal shutdown

PCB with 2oz (70um) copper

, twice the copper thickness of usual PCB to maximize current and heat transfer.

Components mounted only on top side of PCB

, allowing maximum contact from driver to heatsink, hence maximizing heat transfer from PCB to heatsink.

Thin PCB with lots of vias

, maximizing heat transfer from top side to bottom side.

Component mounted and soldered using automated assembly machine, minimizing human error.

Continuous ground/negative
ASTRAL SUPERDRIVE LV
(STATUS: INACTIVE - WAITING FOR PRODUCTION)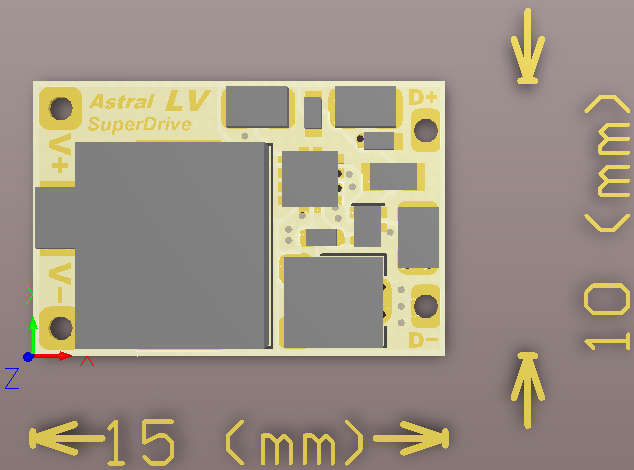 Retail price: $24.9
Topology: Boost (When operating, Vin must be below Vout/diode Vf)
Vin: 1.9 - 4.2V
Vout: 2.5 - 5.5V
Iout:

1.2 - 4.5A+

Size: 15*10mm
Features:

Current regulated

Adjustable current

Soft start (internal 3ms)

Thermal shutdown

PCB with 2oz (70um) copper

, twice the copper thickness of usual PCB to maximize current and heat transfer.

Components mounted only on top side of PCB

, allowing maximum contact from driver to heatsink, hence maximizing heat transfer from PCB to heatsink.

Thin PCB with lots of vias

, maximizing heat transfer from top side to bottom side.

Component mounted and soldered using automated assembly machine, minimizing human error.

Continuous ground/negative
ASTRAL PICODRIVE
(STATUS: ACTIVE - IN PRODUCTION)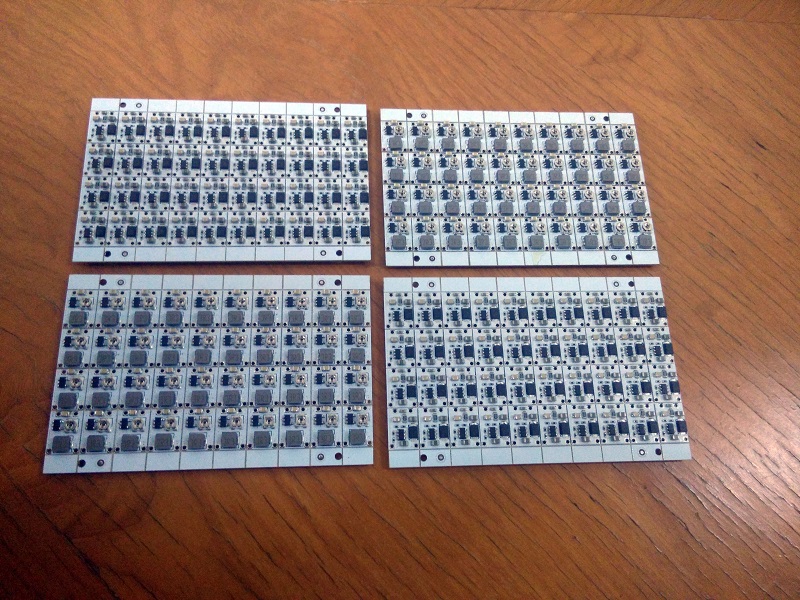 Retail price: $14.9
Topology: Boost (When operating, Vin must be below Vout/diode Vf)
Vin: 2 - 24V
Vout: 2.5 - 28V
Iout:

70 - 1500mA+

(depends on Vout)
Size: 12*9mm
Features:

Current regulated

Adjustable current

Soft start (internal)

Thermal shutdown

Thin PCB with lots of vias

, maximizing heat transfer from top side to bottom side.

Component mounted and soldered using automated assembly machine, minimizing human error.

Continuous ground/negative
ASTRAL EZ DRIVE
(STATUS: INACTIVE - WAITING FOR PRODUCTION)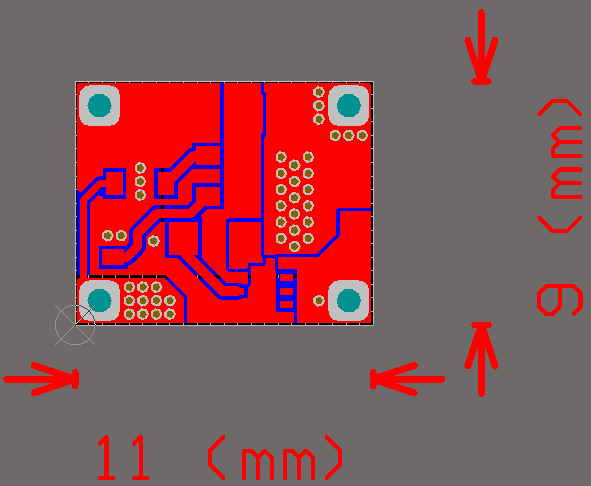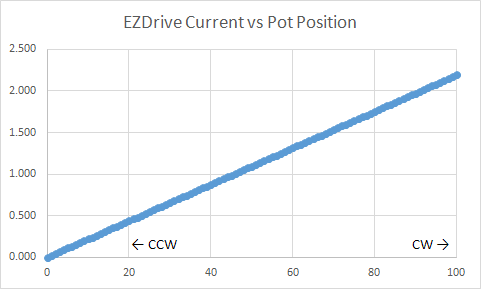 Retail price: $14.9
Topology: Linear (When operating, Vin must be above Vout/diode Vf)
Vin: 3 - 12V
Vout: (Vin - 1.5)V
Iout:

0 - 2200mA

Size: 11*9mm
Features:

Current regulated

Adjustable current

Components mounted only on top side of PCB

, allowing maximum contact from driver to heatsink, hence maximizing heat transfer from PCB to heatsink.

Very thin PCB with lots of vias

, maximizing heat transfer from top side to bottom side.

Component mounted and soldered using automated assembly machine, minimizing human error.

Continuous positive
All of the driver above can be modded to be able to accept TTL/PWM, Except the EZDrive
The driver is completed
I only fabricate in small number for now
I hope these can balance the supply and demand of driver these day
Thanks for looking! :beer:
Last edited: