Joined

Mar 8, 2008
Messages

2,669
Points

48
Well, I've recently been sucked into yet another hobby. Shooting :beer:
I've always wanted an AR-15 and a nice sidearm for both target shooting as well as concealed carry / personal protection.
One day I decided.. what the hell, I might as well!
I went and got my concealed weapons permit and picked up some new toys...
My stag arms model 2 AR-15:bowdown::bowdown: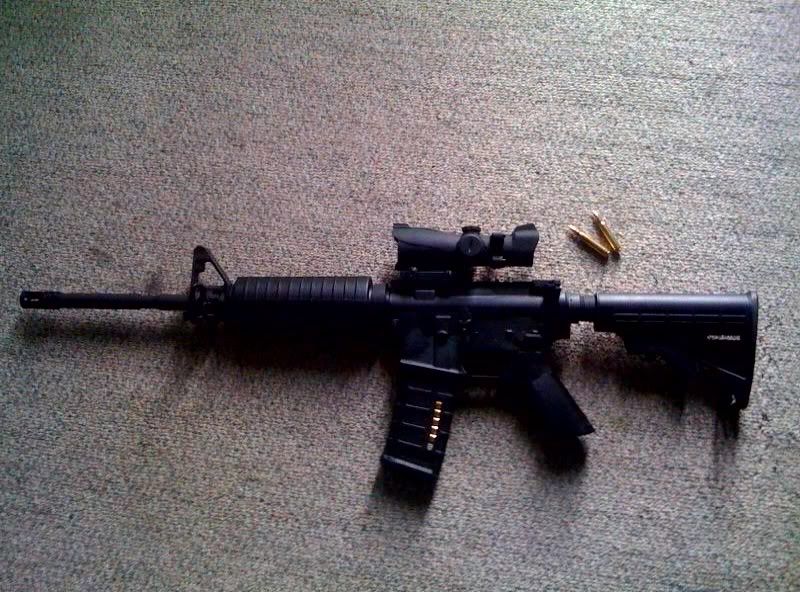 and I also bought a springfield XDM in .40 cal. This isn't my picture, but it's the exact same gun:
This is also what I carry on a daily basis (but not to work...)
Anyone else out there like shooting? I'm looking your way, Hemlock_Mike... :beer: