Joined

Jul 16, 2013
Messages

707
Points

0
Hey GUYS! this is a long overdue review. way back, when i did the fda test, the laser did infact make it. i still havent reviewed it so here we go. first it came in a lame yellow box,
upon opening we are greeted with laser, battery, and charger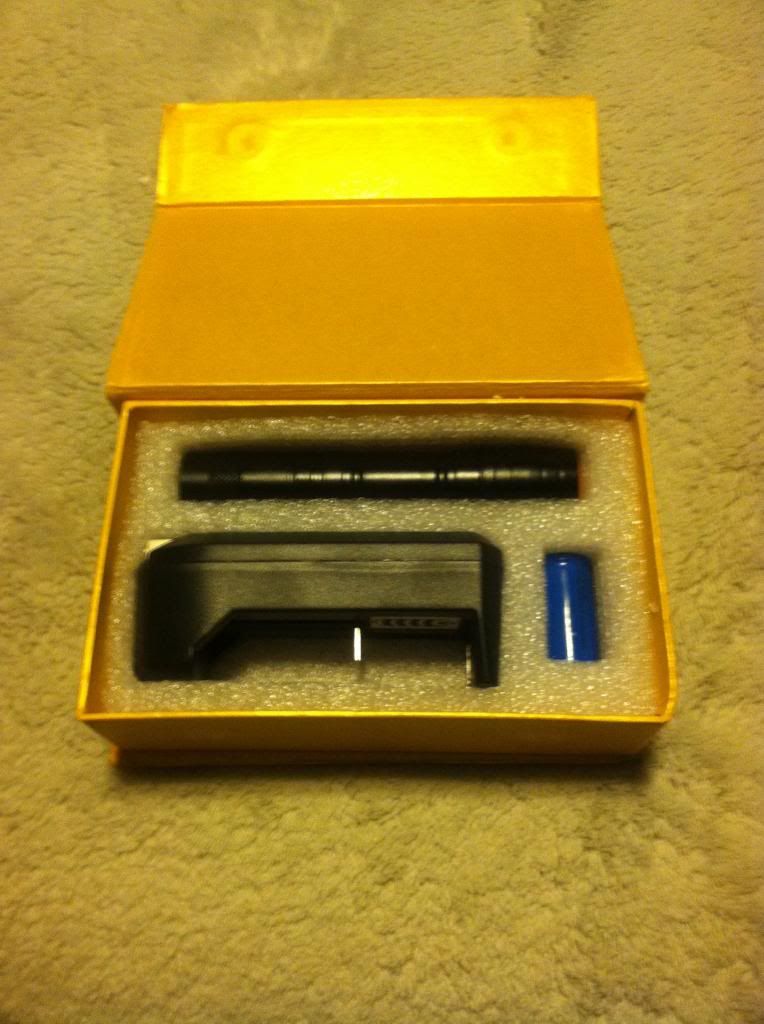 the laser itself is black. it has good weight but very small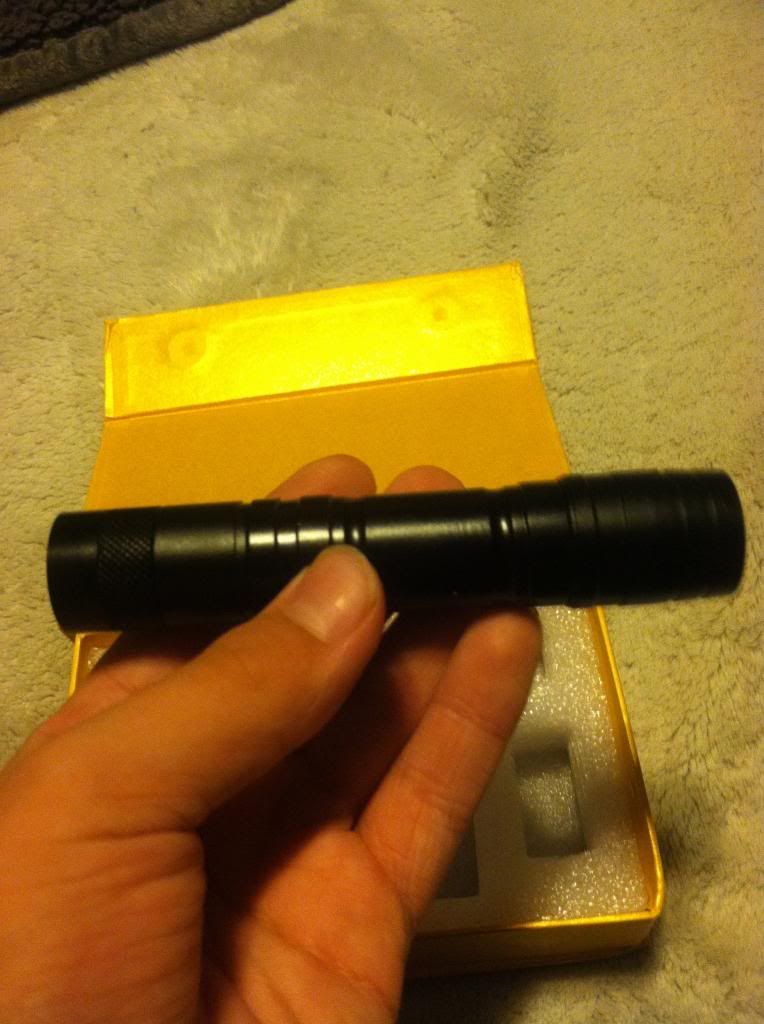 the battery itself is an ultrafire. i have never had problems with the brand so no problem there
the tail cap unscrews VERY clean and the threads are nice. orange tailcap is good addition.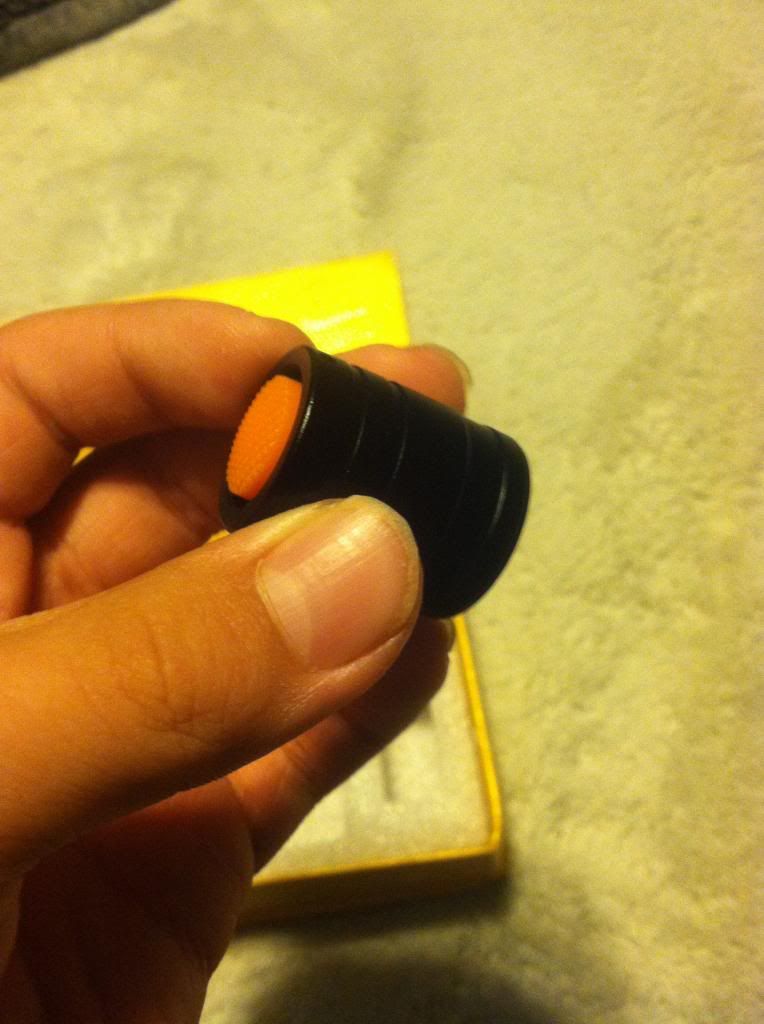 The head turns left and right to adjust the lens and focus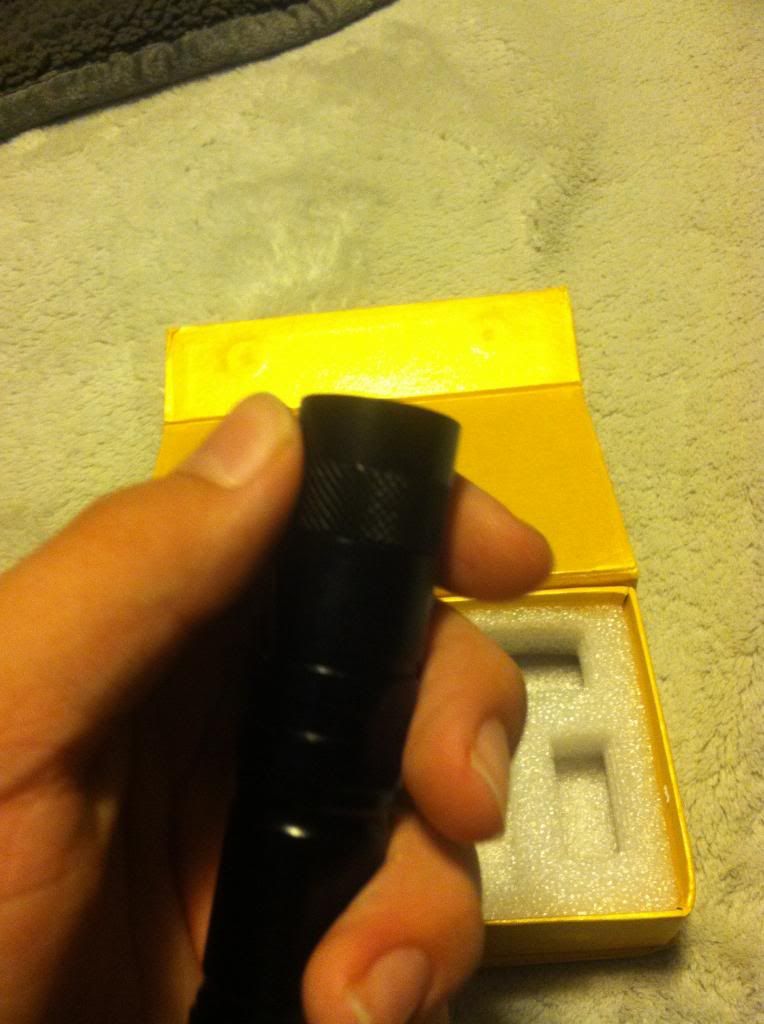 the dot is clean and bright
to sum it all up, this laser is cheap and fun. dangerous as hell but as long as safety is used, it is not that bad. it came in a timely manner and was packaged very well. im going to guestimate around 150-200mw power. ill update when im done building my LPM.
Rating: ***--
Final Thoughts: if your low on money but want a 405 this is a nice option.
Side Note: although i dont have pics, in low light the beam is faintly visible.