Deleted member 16589
Guest
OK so a few weeks ago I was thinking that In science they use to always tell us red blue and green light makes white.
and they would show us a diagram like this.
And some times they would get some flashlights and attend to create it witch never really worked.
Then it dawned on me that other than a computer or tv screen I never have actually seen a working example.
so I decided to build one.
So i projected a red a blue and a green laser on a piece of paper and then I used a lens to re-project that image on another sheet on the oposit side of the lasers and here is the result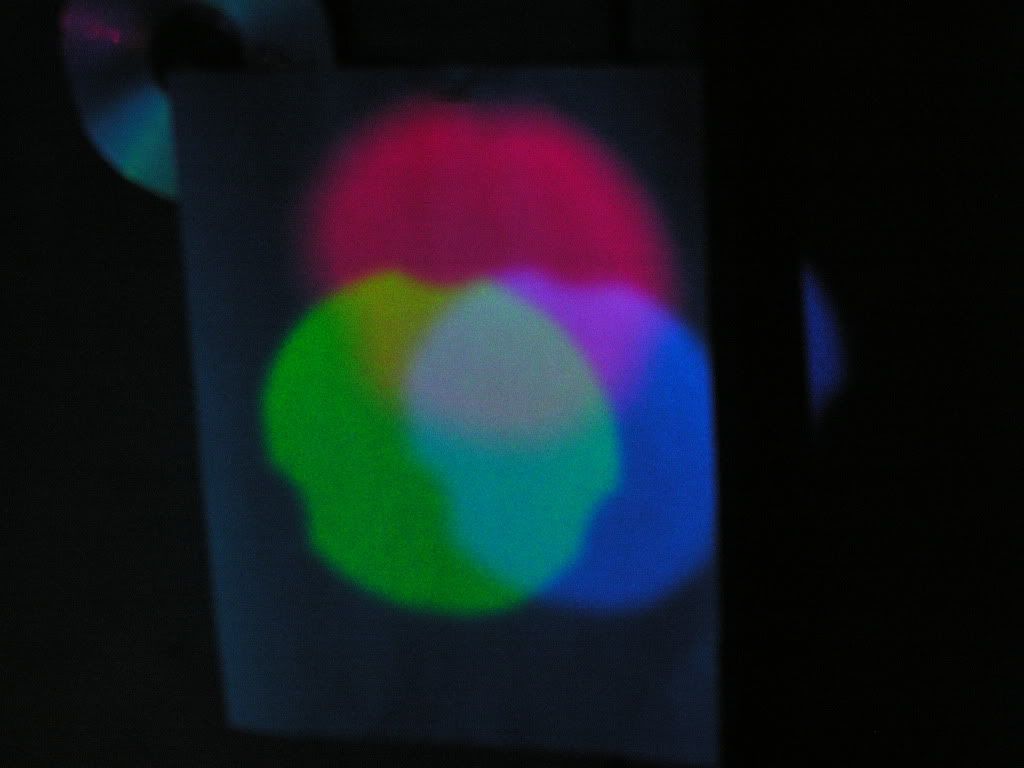 Unfortunately that was fuzzy.
and because of my lens-holder the dots were not perfectly round
So I grabbed a lens with a metal casing on it and got took some more shots with my dads camera to try to get a better image.
To my surprise the camera picked up the magenta in the center as tan
But I was not done yet I wanted to try something I saw in physics last year
making a three colored shadow
:drool::drool::drool::drool:
Here is a picture of the lens holder from the first shot
to see what made those divets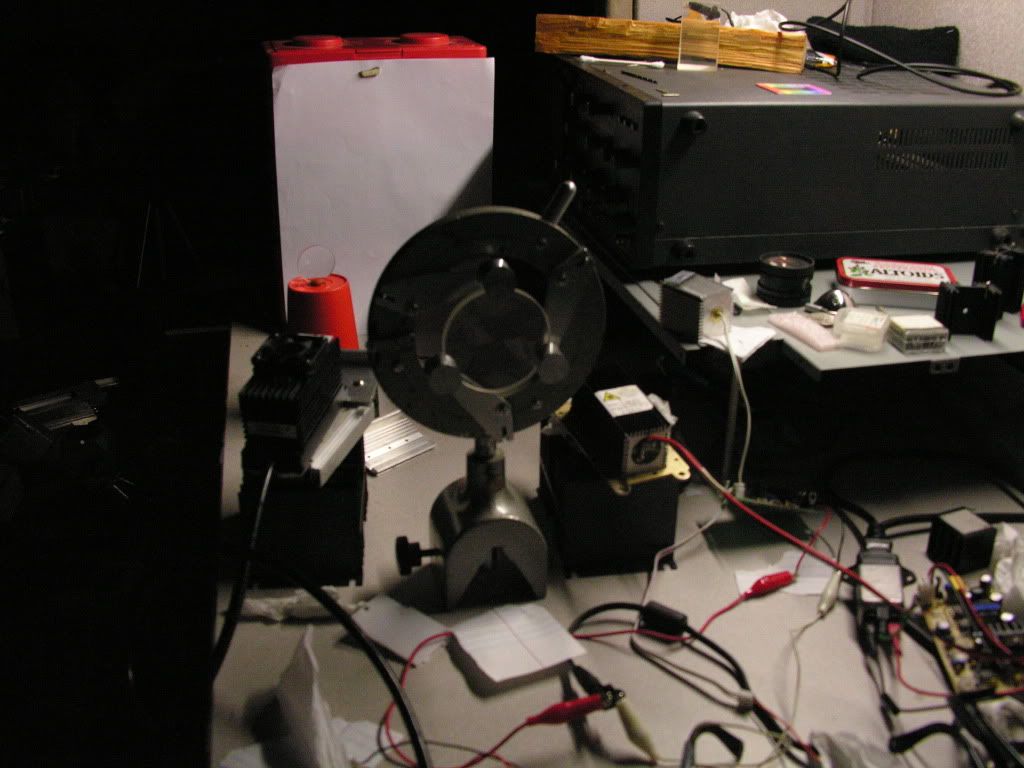 I hope you like it.
It took me a few weeks a couple minutes a day to set up.
Last edited by a moderator: