Joined

Jan 20, 2015
Messages

252
Points

18
Hi LPF,
Here's a mini-review of my 635nm 501b by Blord.
Communication and Shipping
First class; PMs (multiple
) were responded to promptly and informatively. We did have a shipping 'glitch' first time around so Blord shipped a replacement unit at no extra cost; that is what you call service!
Basic Specs
Host: 501b flashlight host - anodised red
Wavelength : 635nm (orange/red)
Aixiz module with focusable crown, aluminium heatsink
Peak Output : 275mW with G2 lens (measured and stable)
Power supply : 1x 18650 li-ion rechargeable battery (negative to tailcap)
Duty cycle : 5mins on / 30 secs off
My Thoughts
I unboxed the laser and first-off was pleasantly surprised by the quality and feel of the unit. Yes, it's a common 501b unit but nonetheless the anodising and machining is actually very good for what is a comparatively inexpensive host. As most know, there's no momentary switch on these, rather, a standard on/off click-switch on the tailcap. Compared to the other lasers in my collection (see sig) the 501b is a nice portable size and I've recently found myself reaching for this as my first preference. The focussing action is nice and smooth (aided by a small spring that sits in the crown/lens barrel recess); you can opt for a larger focus adaptor as opposed to the standard smaller crown which will serve those with larger digits and whom may have a preference for a different aesthetic to the front of the laser.
The beam specs are also impressive. I'm afraid I don't have access to a digital vernier at the moment so I'll do my best to give a subjective view. The beam is very narrow and tight; I'd estimate 7/10 the width of my 100mw 532 from the aperture. The divergence, very good; I spotted a target 80ft away and the dot and 'splash' was well contained. With the beam focussed, the waist is incredibly small and it burns surprisingly well; dark-tipped matches are ignited almost instantly and both tape and the obligatory CD case fail to offer sufficient resistance.
Overall, a very capable handheld and a worthy addition to my collection.
The only negative (and it's extremely minor) is the wrist strap; unless you've got the wrists of a Barbie Doll you'll struggle 'getting it on.' I broke mine earlier today. These however can be easily replaced
.
Now for some pics (Sony Xperia Z2 cam)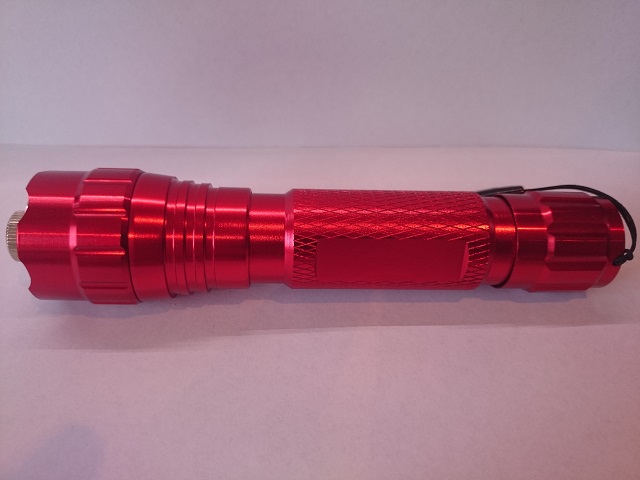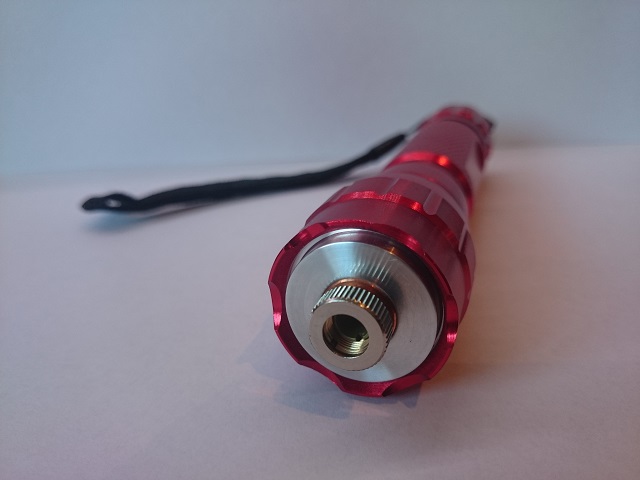 Beam shots - no fog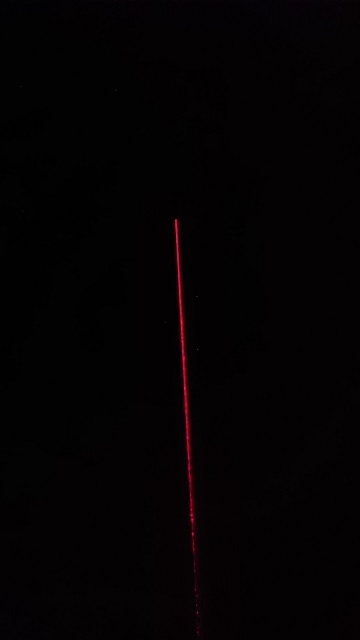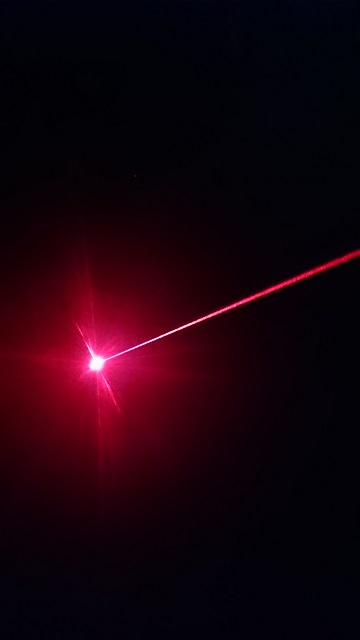 Beam visible even against 400W garden floodlight!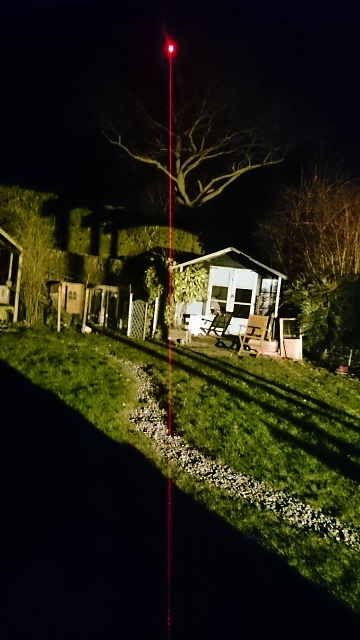 Last edited: