Joined

Aug 20, 2010
Messages

68
Points

0
I recently purchased a cheapo 50mw greenie from amazon. A lot of buyers were saying that this was a "factory tuned" laser and were very happy with it and for about 11 bucks why not.
I received the item extremely quickly, it came in the standard cheap laser package with the foam insert and 2 craptastic batteries that i didnt use for but a minute.
I must say that after a day with this laser i am very happy with it and recommend it to anyone that wants to impress friends or to point around in the sky and what not.
Beam pictures below.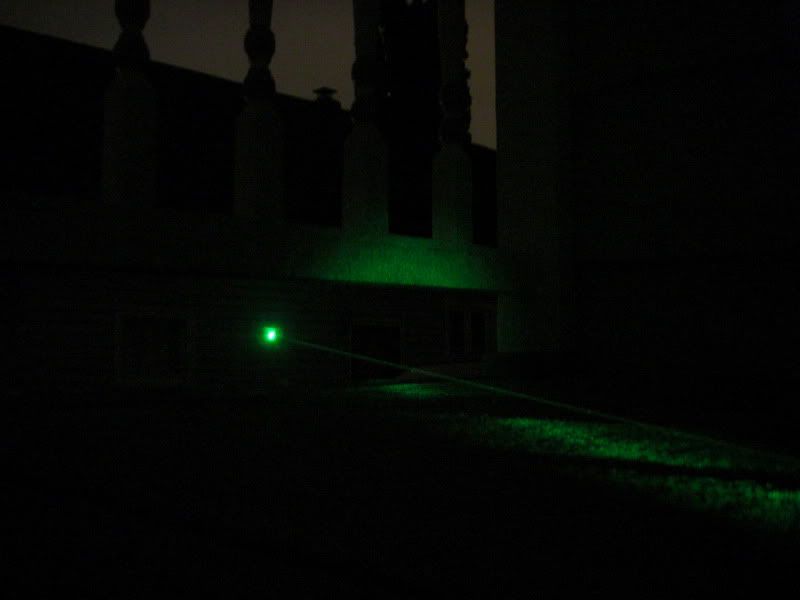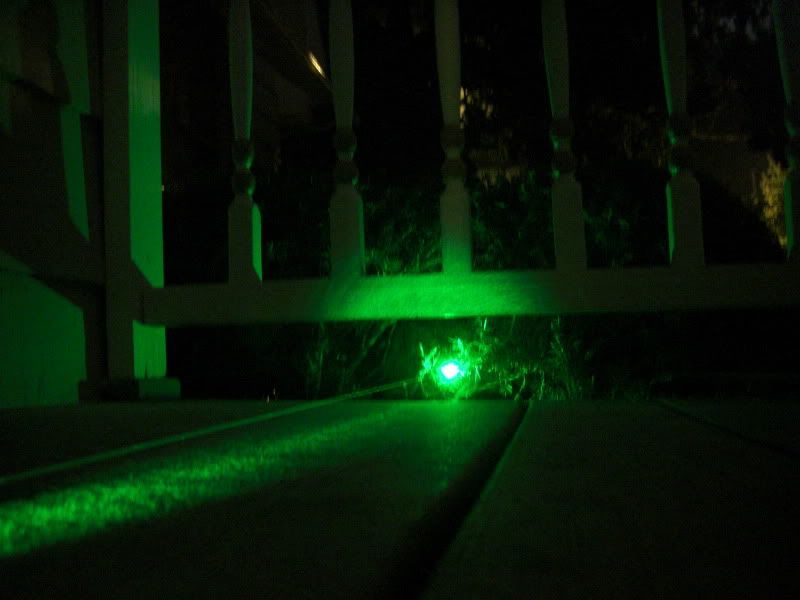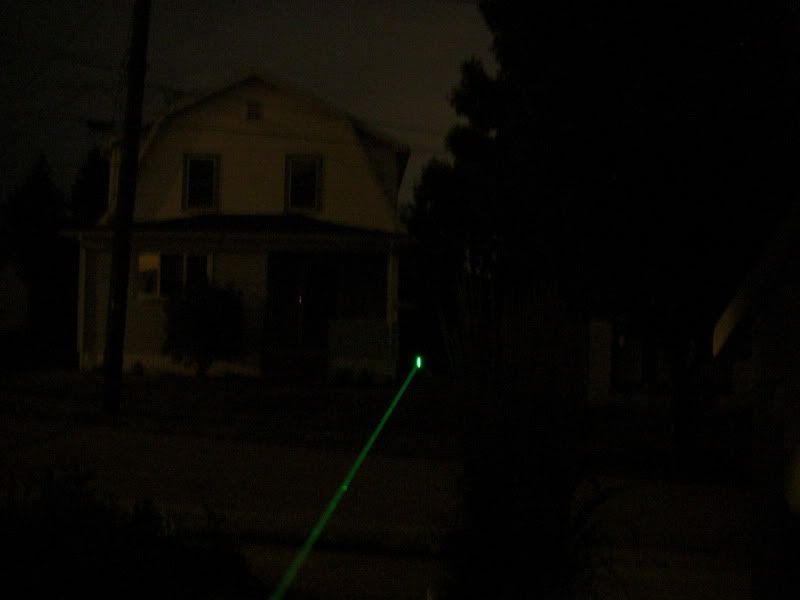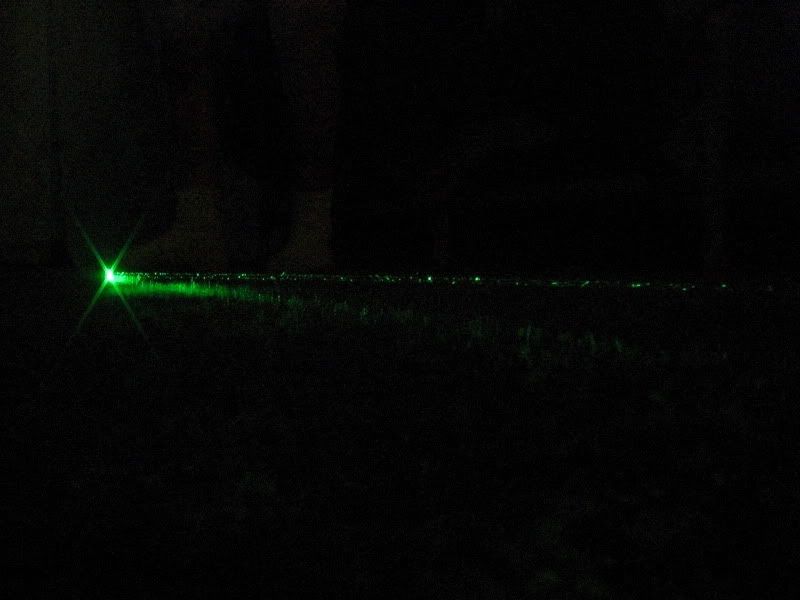 this next one is not the best quality but at the end of the beam you can see a bright spot. I believe this is where its hitting the clouds, i may be wrong but thats what it looks like from the naked eye.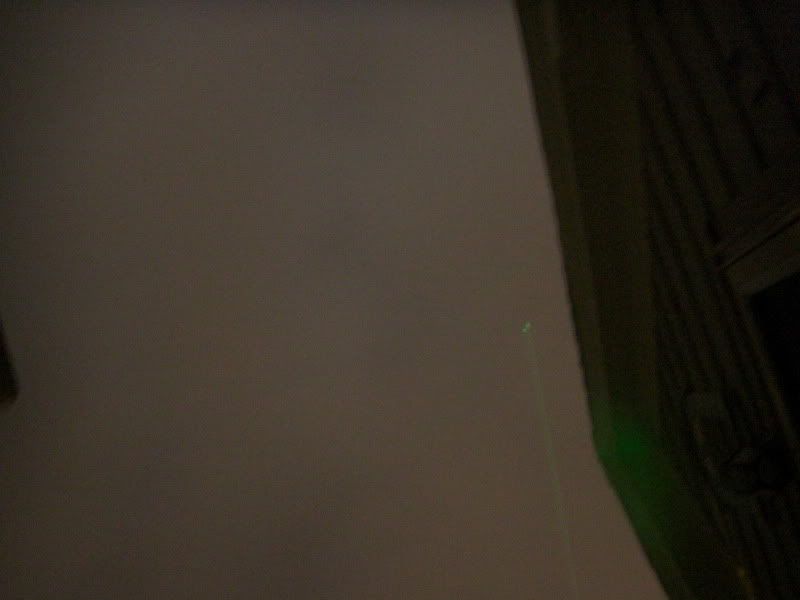 and this is basically the same thing with less exposure.