Joined

Feb 5, 2008
Messages

6,311
Points

83
Okay folks, today I finally recieved my 50 mW green module from o-like, after waiting from November 20th (payment made), shipped 2 days later.
That makes it 32 days waiting time...
Considering Christmas holidays and so, you cannot really object on that.
Well, time for some pictures now, no?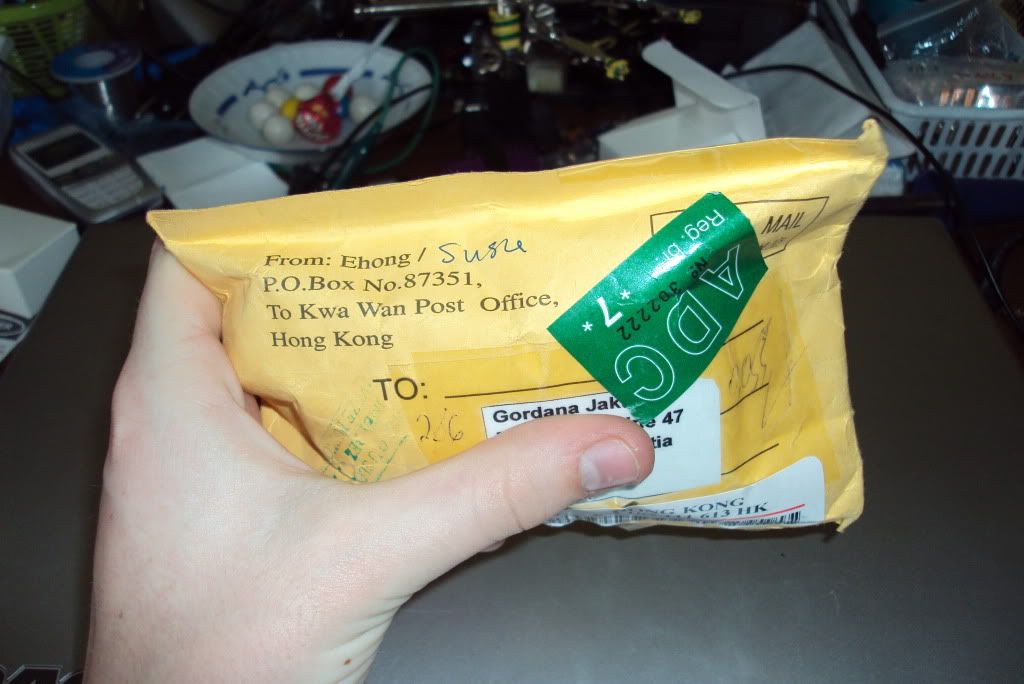 Package is nice and small, glad to have it finally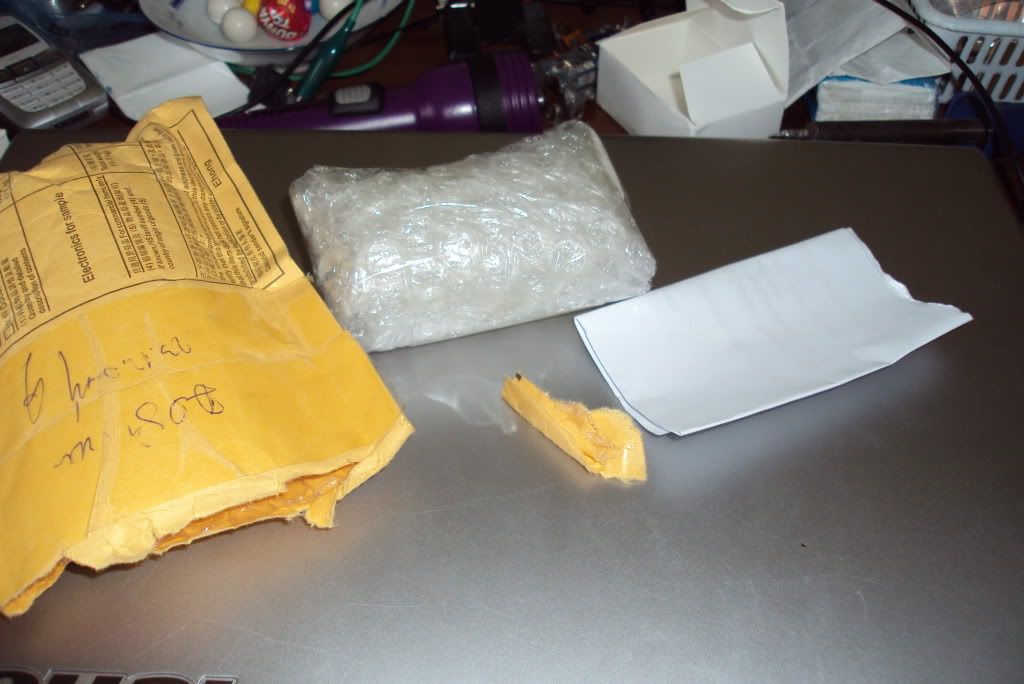 Contents of padded envelope, a bubble wrapped package, and printed instructions stating correct voltage and polarity! Very nice !
Removing the bubble wrap reveals a nicely packaged module protected with styrofoam.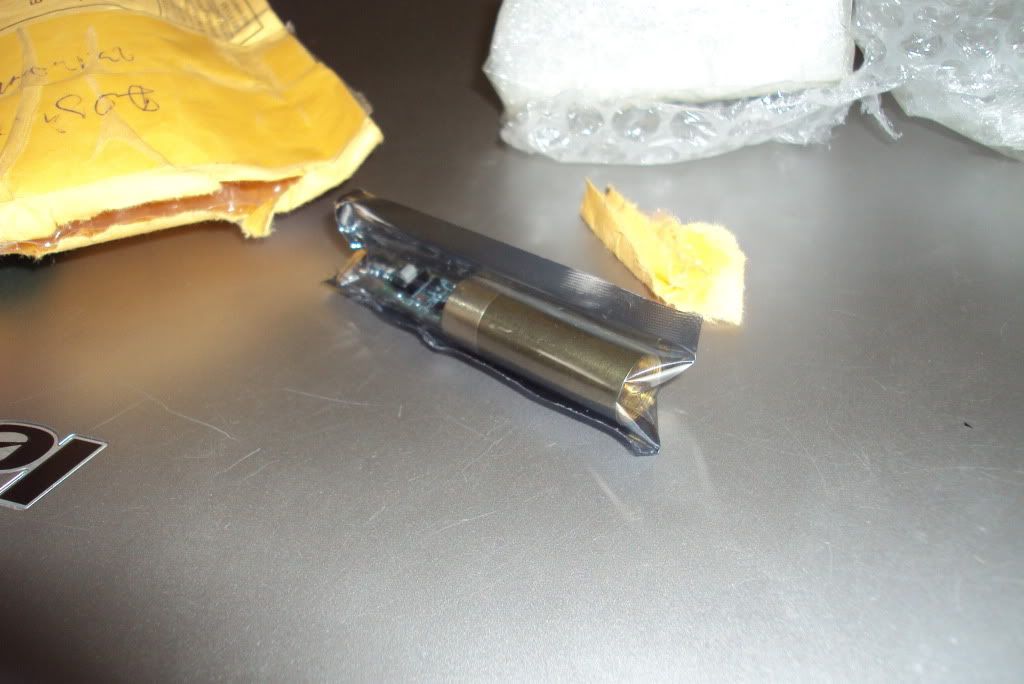 And after the foam, we finally see a module encased in antistatic bag, very tightly fit!
Well I took the liberty of doing some paintjob on stracked new wish style host I had a spare. It is (obvously) going to be used with my new module.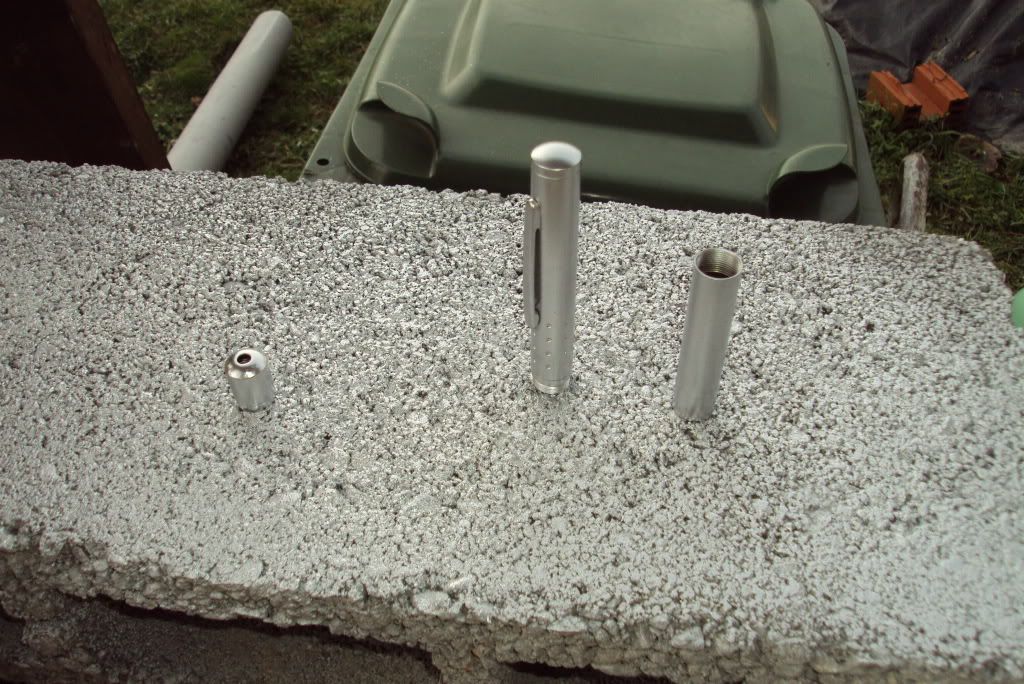 Well, waiting for the paint to dry (2 times) was a pain in da a$$.
So, installing the module in a pen host: ( wall of photos from now on)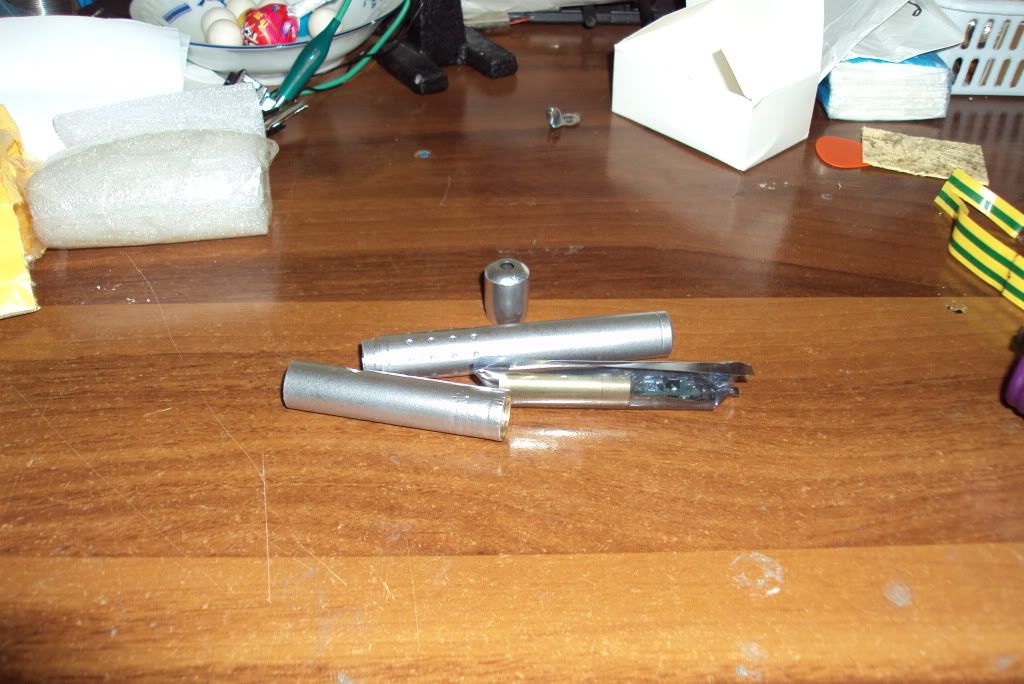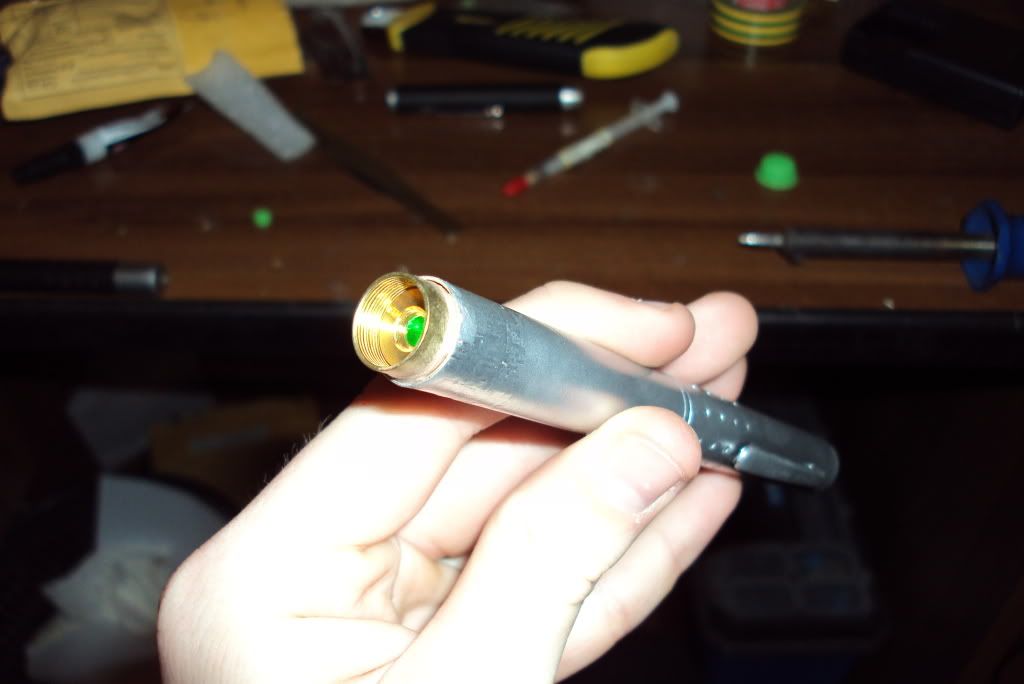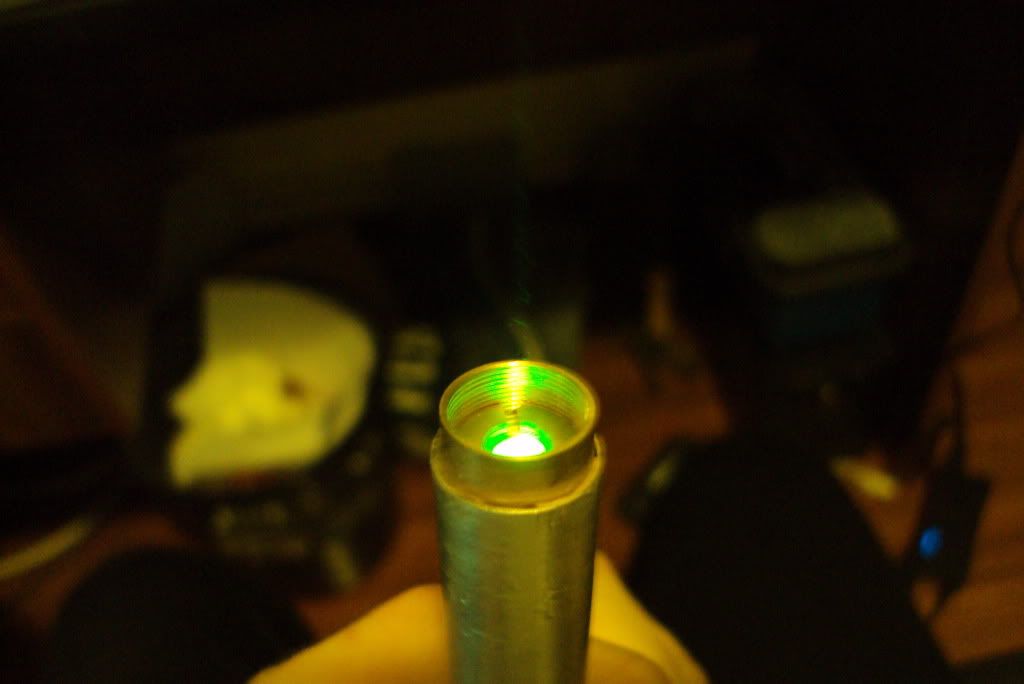 You can see here that the beam is off center a bit... explained later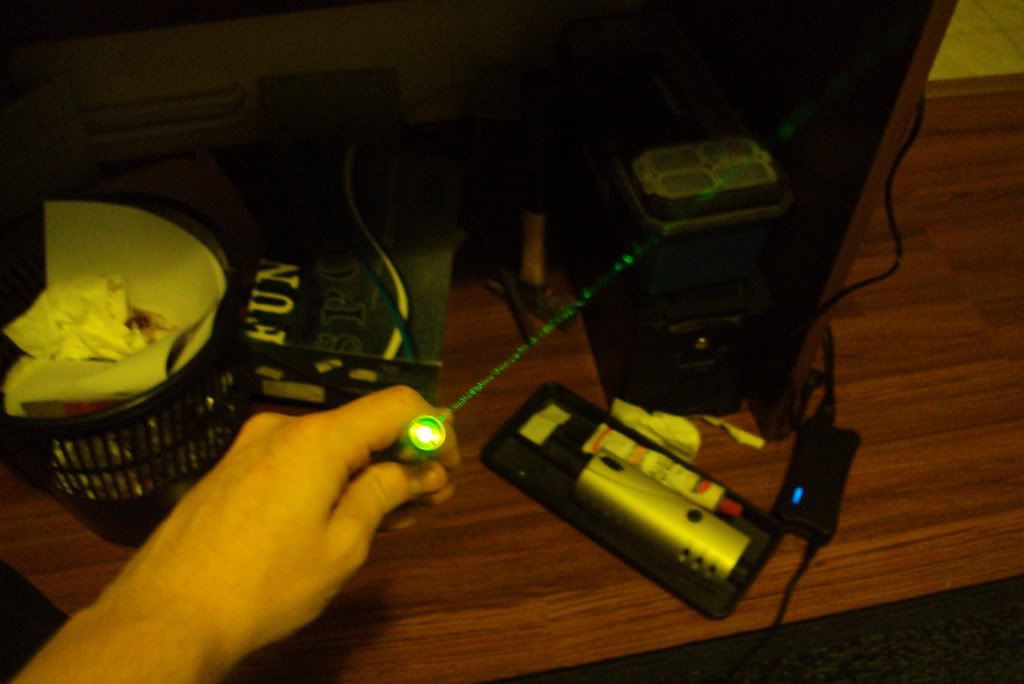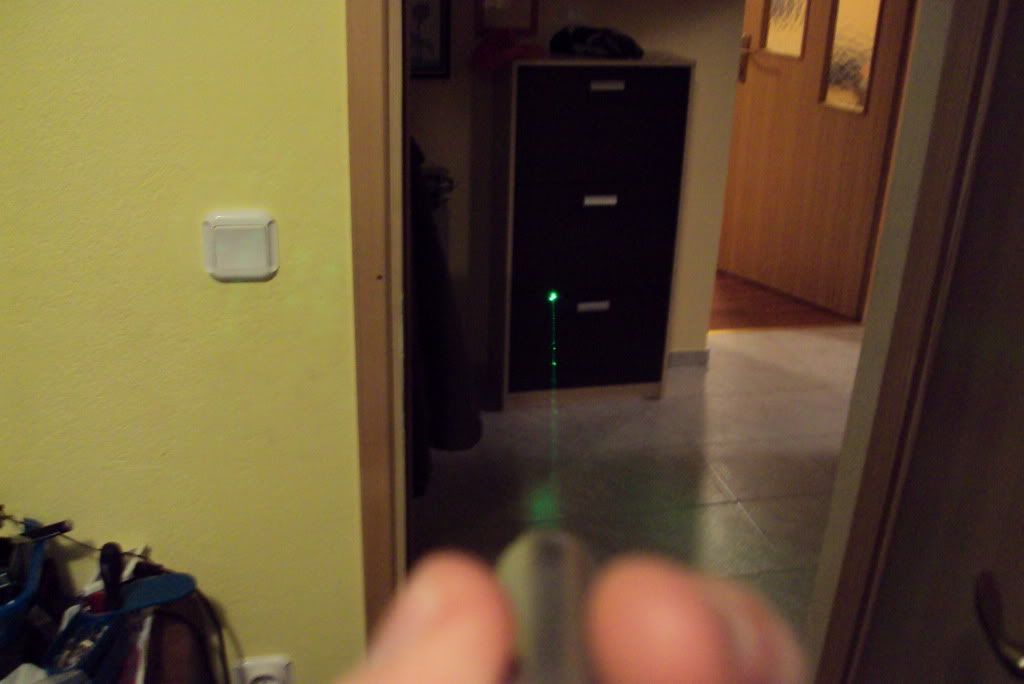 Nighttime beamshots. Note that I was using some Sony cybershot palm sized camera, not my usual e400 or e500
So, beam is a lot more visible in reality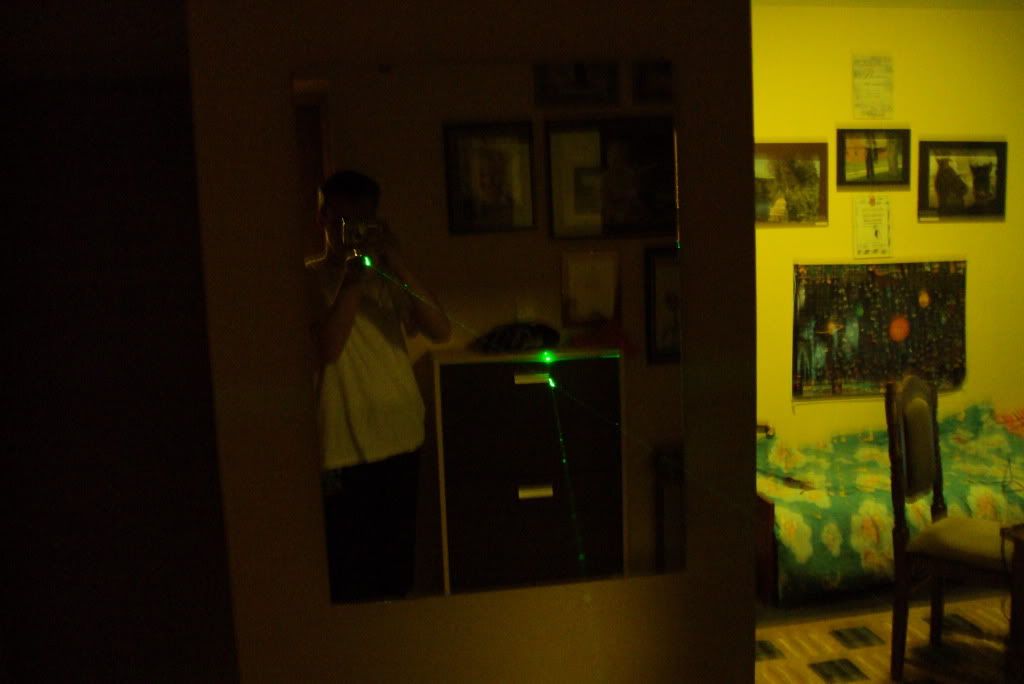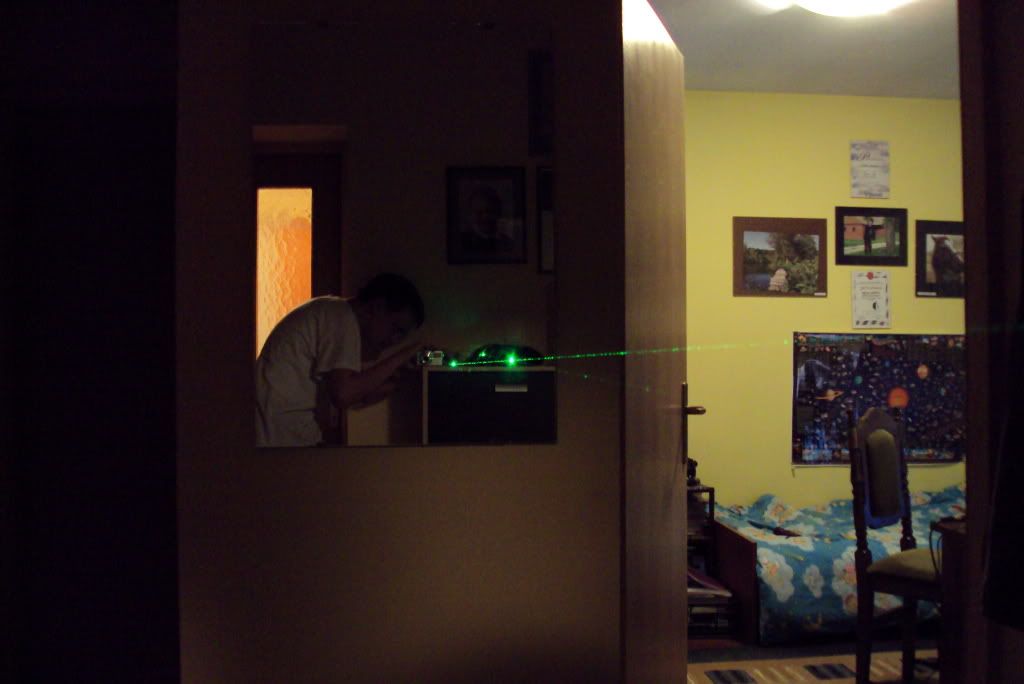 Don't throw stones yet, I ordered my laser goggles november 15th, a'ight?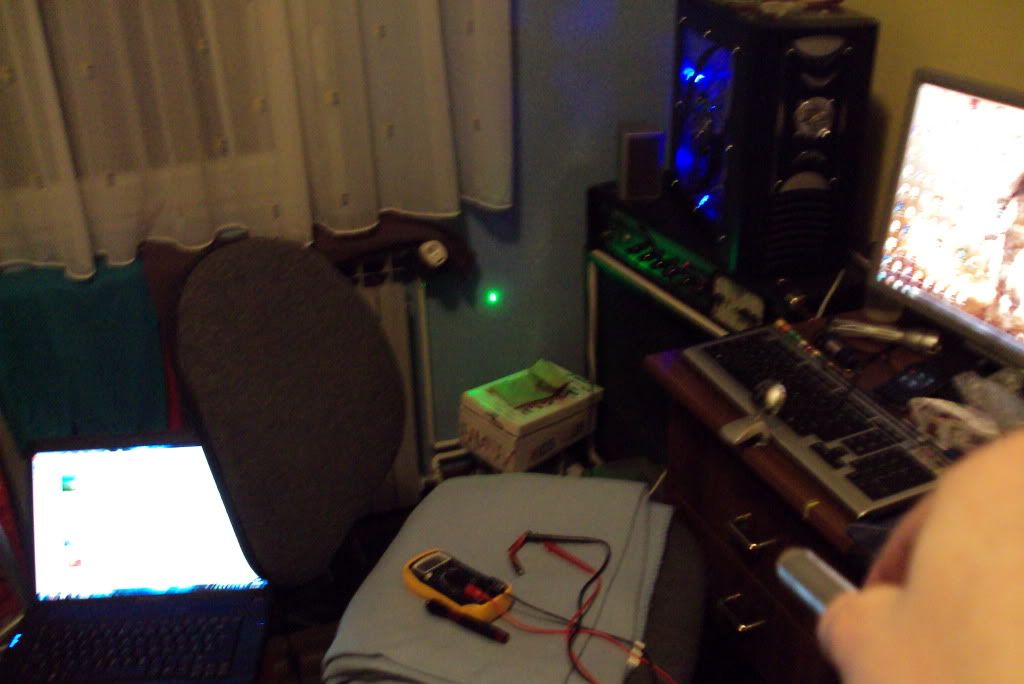 Pointing in well lit room.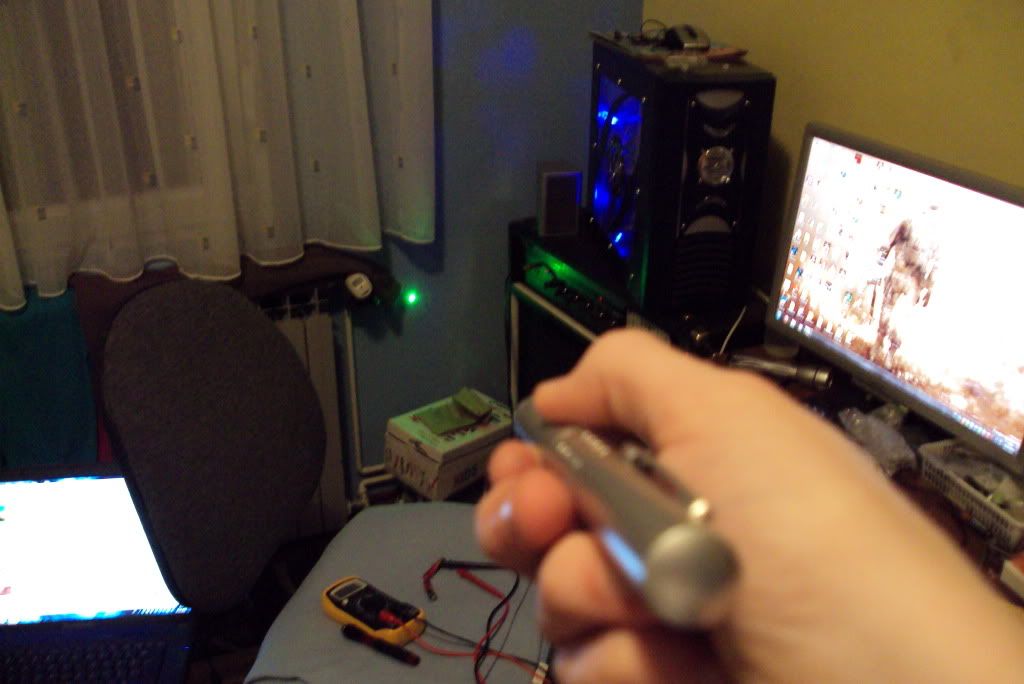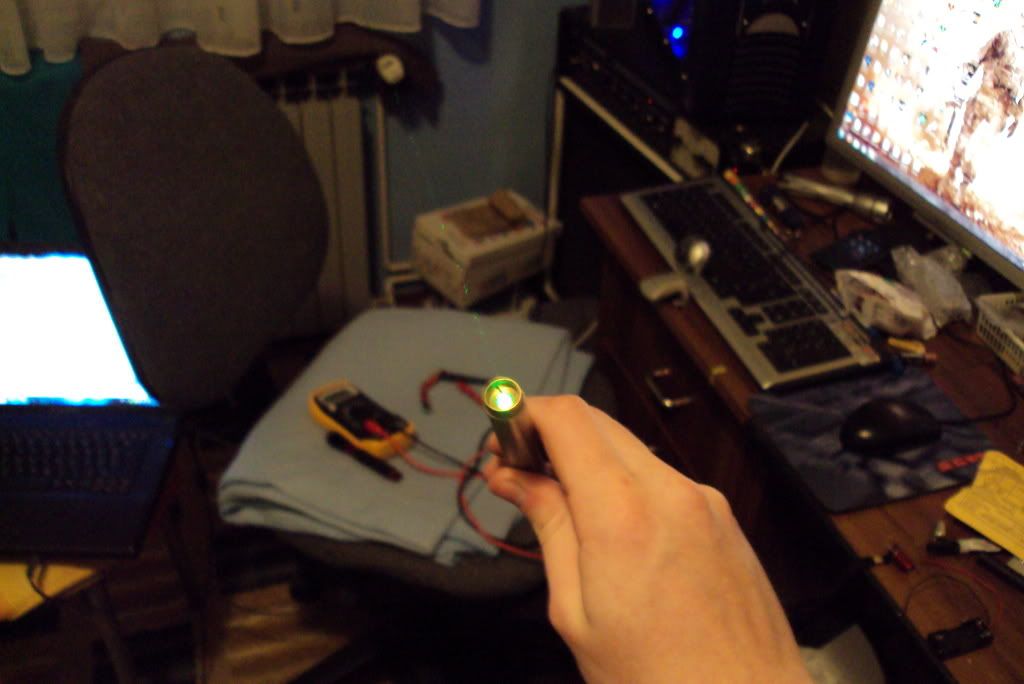 So, let's conclude the review:
Packaging: TOP TOP, no comments.
Performance of the module: Since I still don't have an LPM, I cannot say precise power output, although it is identical to my 50mW green laser that I believe is performing overspec, since it can sting bare skin.
NOW here we come to my cons...
The weird beam output.... You see, a beam at aperture exit is about 2.5 mm or 3 mm.
Then it appears to be narrowing as it travels, where the thinnest part is somewhere around 2 meters, about 1.5 milimeters, and then it widens again.
Also, when you look on aperture exit lens, you can clearly see that the beam does not go through the center of the lens! It goes through the edge of it (however the beam is not cut off, entire of it passes through, it is just not centered)
However, that amazes me: the beam is not centered (visibly, you don't have to be a genious to notice that), however it appears that IT IS NOT OFF from the module body! (it is only off by small amount due to minor difference in diameter of module and host body)
So, beam performance in terms of power is very good, however alligment is not good.
I still don't know if I'm going to RMA it, since the laser is not for me , but for my friend, and he is very anxious to get his first green laser, I still have to ask him if he will mind (knowing him, he won't have the nerves to wait for another module or will give a damn at all, since the laser has very nice visible beam and it is as to be expected, very bright!)
So basically this is a positive review <- see post #24
Pros:
Shippement
packaging
customer service (thank you Susie, provided me with info whenever I needed it)
Switch (not pressure senzitive)
Performace (power)
Clean lens
Cons:
Beam shape and profile, very weird.
So overall, if you ask me, I'd buy from O-like again. Power seems up to spec. The misaligment is a minor production flaw, it is just my life's luck to get the one out of million that is misaligned.
Last edited: