Just wanted to show off my new toy. This is a 445nm m140 diode. The lens is 3" diameter and it come out of an old projection tv. The beam coming out is 2" x 1" Dia, kind of egg shaped.
Wish I could get better pictures. The beam looks way better in person.
Lens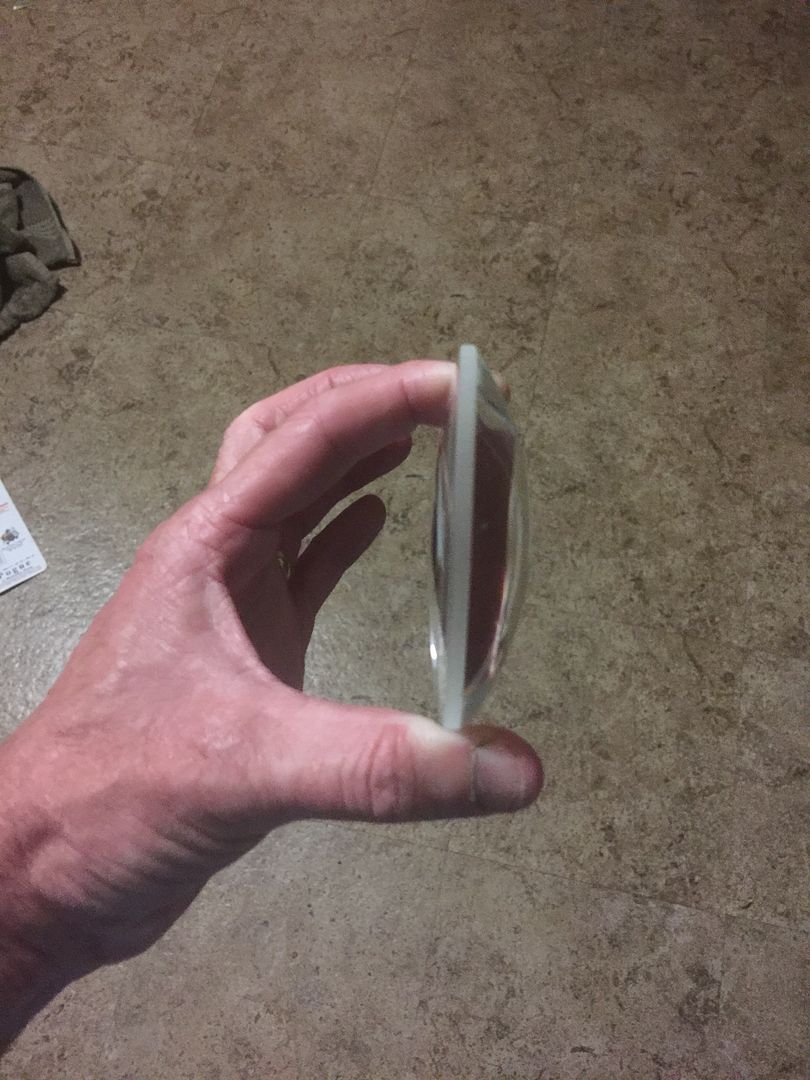 This picture shows where I put electrical tape in front of the lens and this takes away the wings
This picture shows the wings
This picture is after I put the tape on the lens.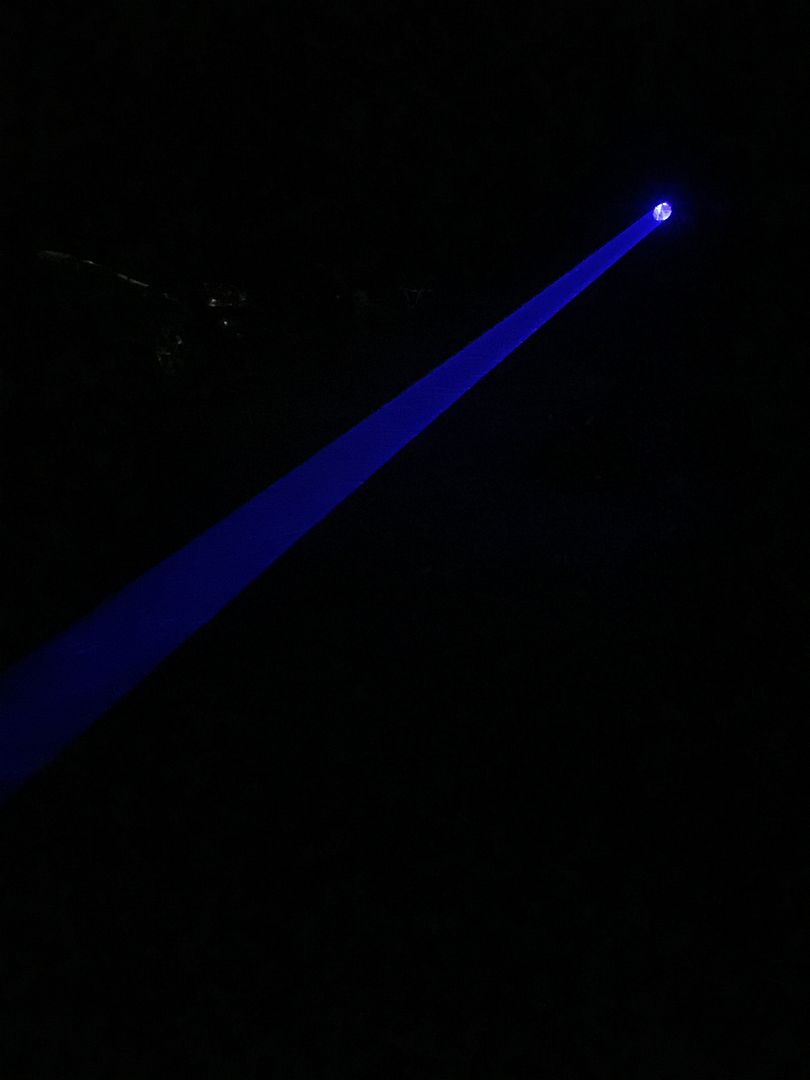 Last edited: