Joined

Feb 5, 2008
Messages

6,310
Likes

447
Points

83
Hi all'ya folks, well some of you may know that my very first 445nm diode died on me at 1A (it was written in the stars, I guess
), so today I tried to decann it and take some pics while I'm at it.
So, starting off with razor knife cuttings on the side, followed by side-cutter rimming, and finally, the can was cut... but...
Damn! Guts every where! (Traveller, I seem to have found my glue holding the diode window... )
Some close ups: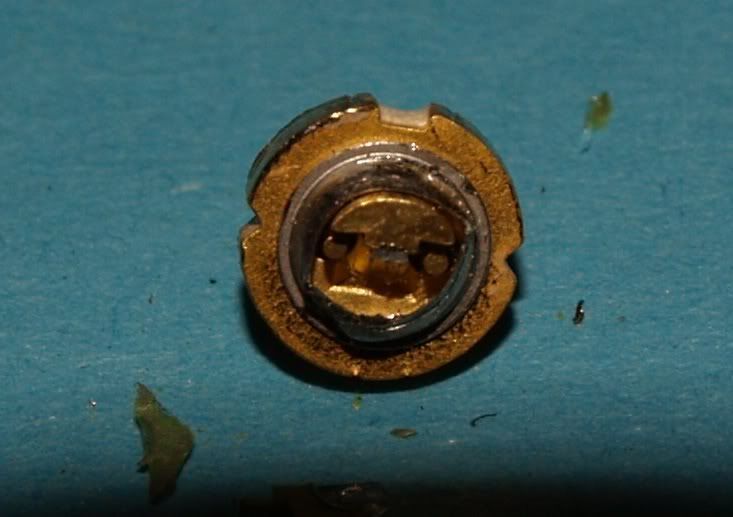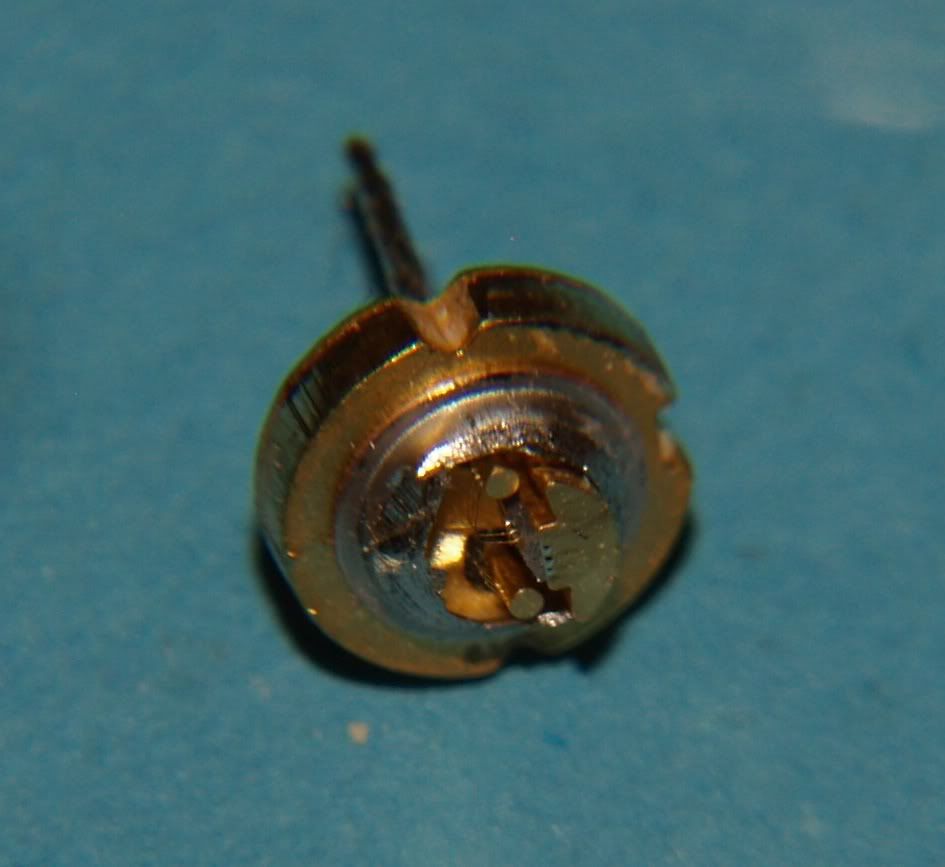 Pics were taken without any additional lens between camera and diode.
These had one small magnifier lens placed, to better get the "zoom" effect, but they lack proper focusing and quality because, as mentioned, camera lens cast shadow on the diode and all together with additional lens has very small space (of diode) that is properly focused, the rest of image is very much distorted...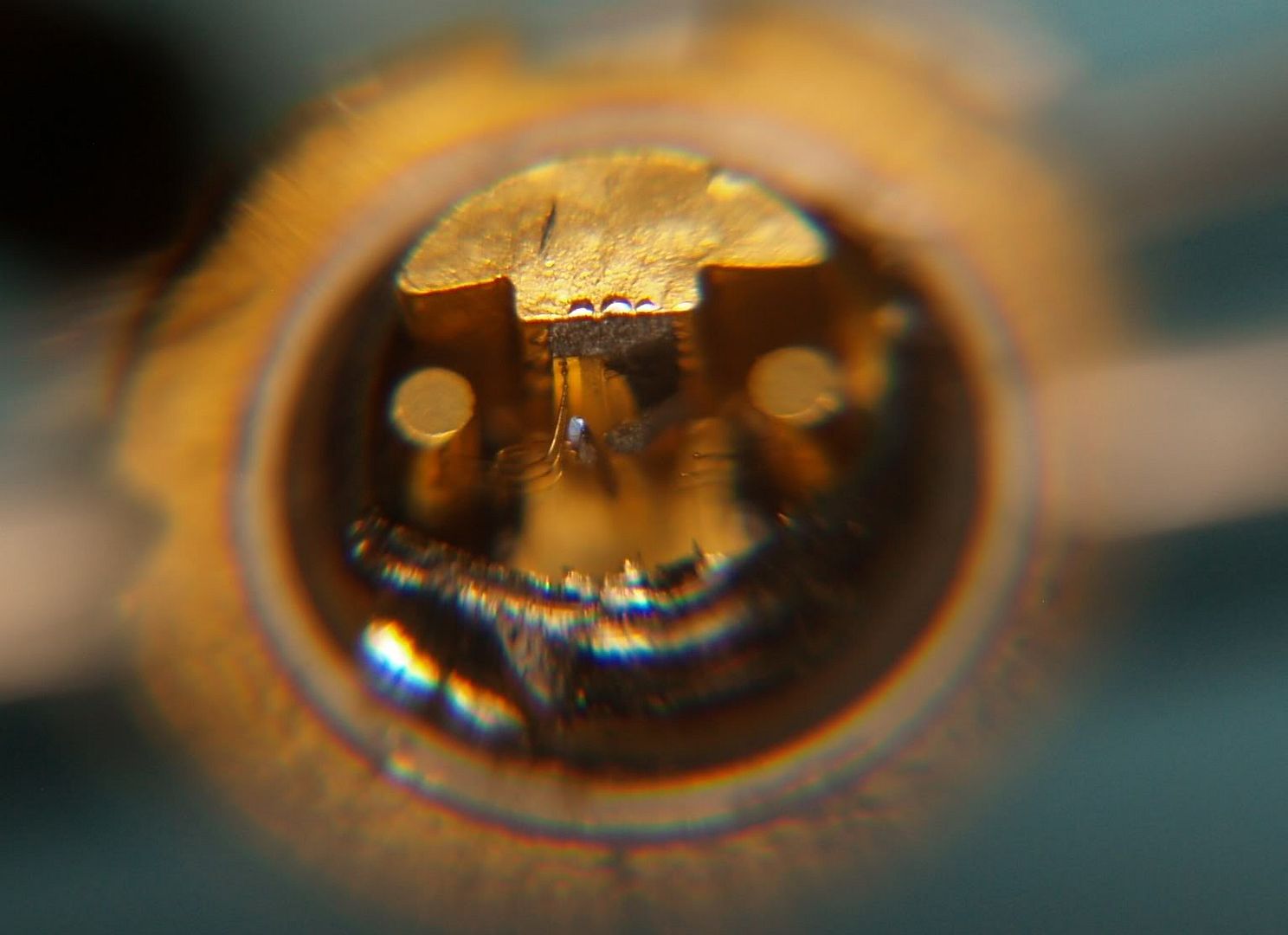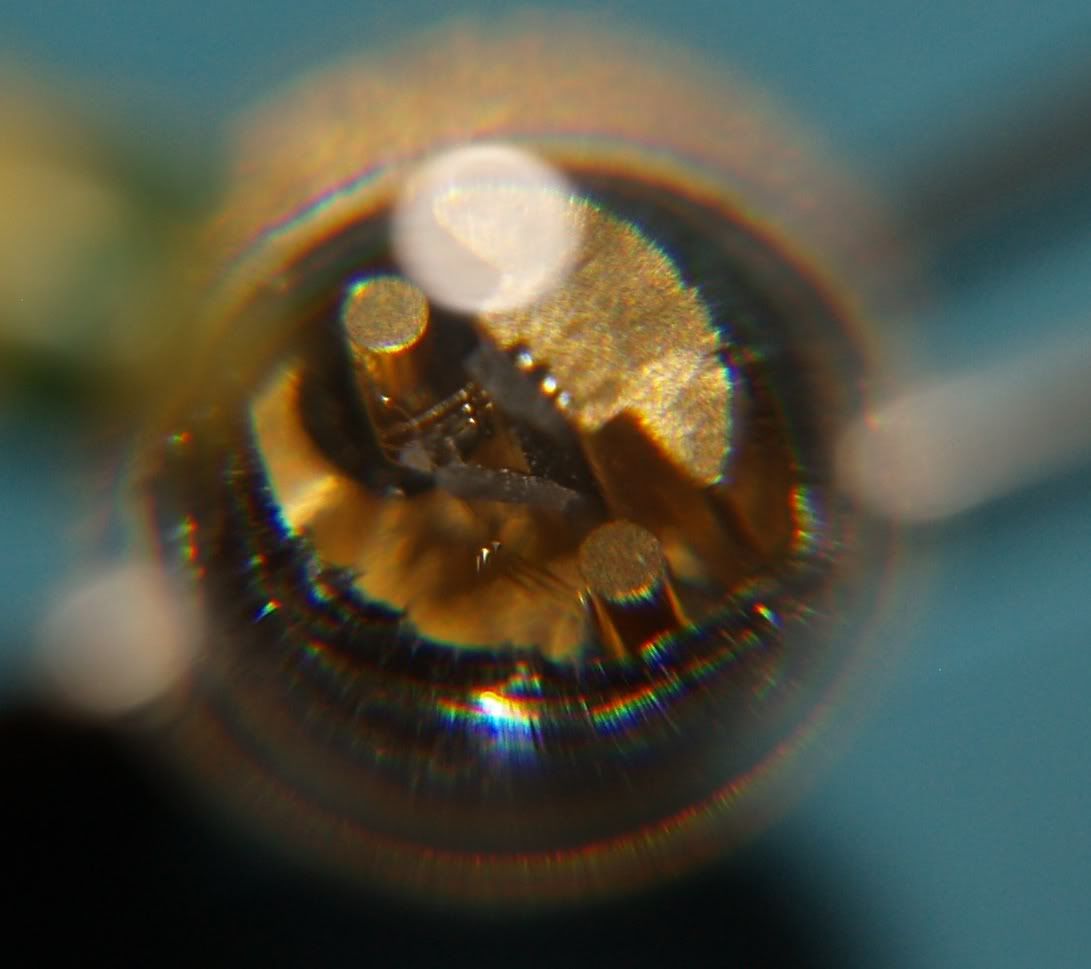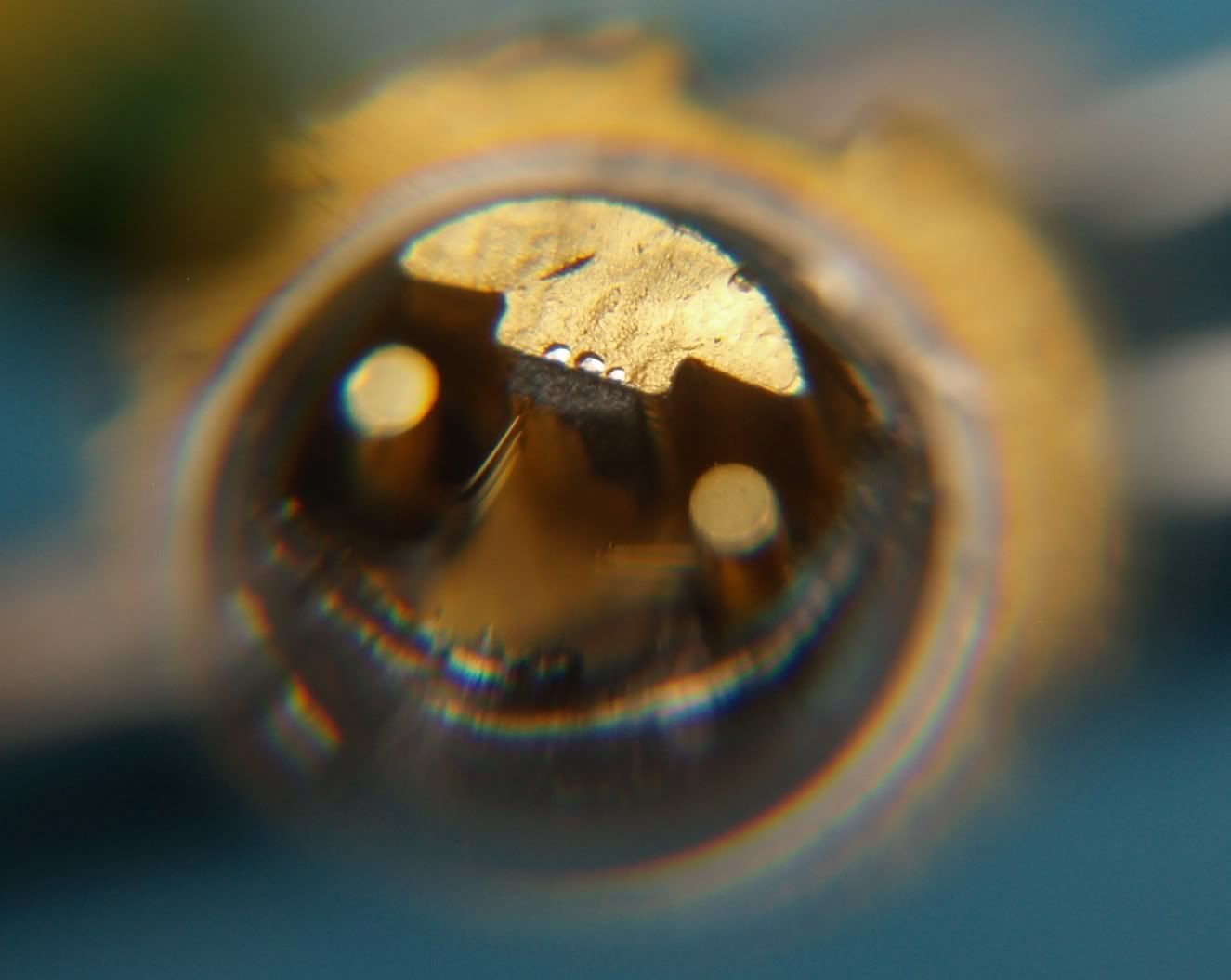 So as you can see, I managed to totally ruin the poor diode, you can see on pics that the crystal is missing as well as a portion of it's base...
Best pic of the crystal that I could take , manual focusing used, and it's really hard to see in such small parts if it's properly focused or not.
This is the diode next to crystal and a portion of the base: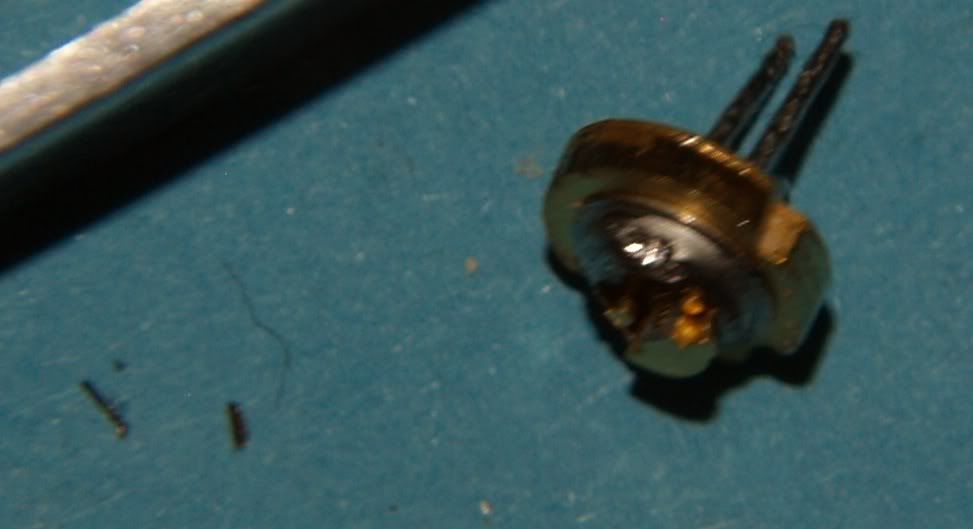 These last two photos are not exactly even worth posting, but heck, just for future reference - don't decan 445nm diodes ;D
Next, I'll what can it be done with some artificial light source and a bit longer exposure with lower ISO, maybe I can get better quality shots with that, but , without any aditional tricks and workarounds I believe this is the apsolute best I can achieve with my current equipement...
Could be wrong though.
Let me know what you guys think and what pic do you think turned out best.