Joined

Dec 24, 2007
Messages

1,006
Points

63
...in a lighted room!
All of these pics are instant exposure, clean air, no smoke, no fog, no steam no incense, no flash and no tripod. Just me holding the laser and/or the camera and hitting the button to take the pics. I had lamps on in both rooms to the left and the right of the hallway, and lamps on in the room with the fish tank. It was plenty bright enough to read comfortably; but not like, uh, work-office bright.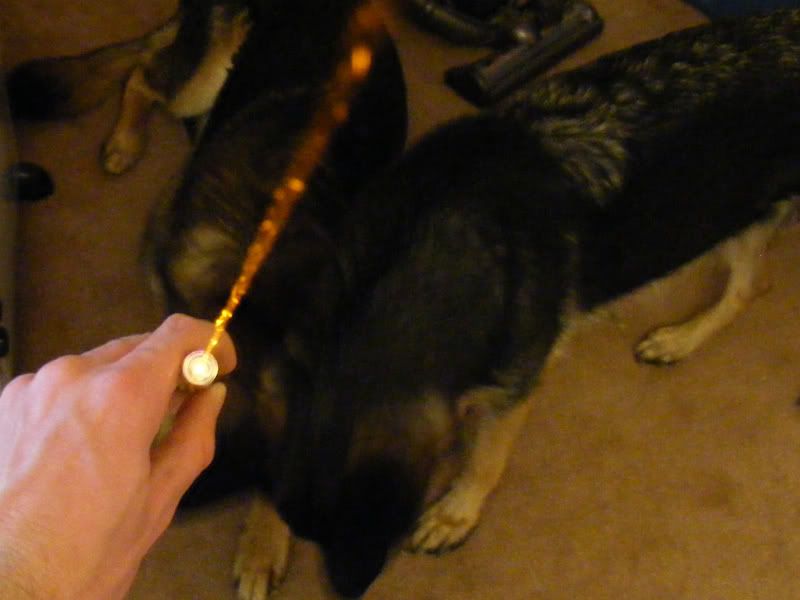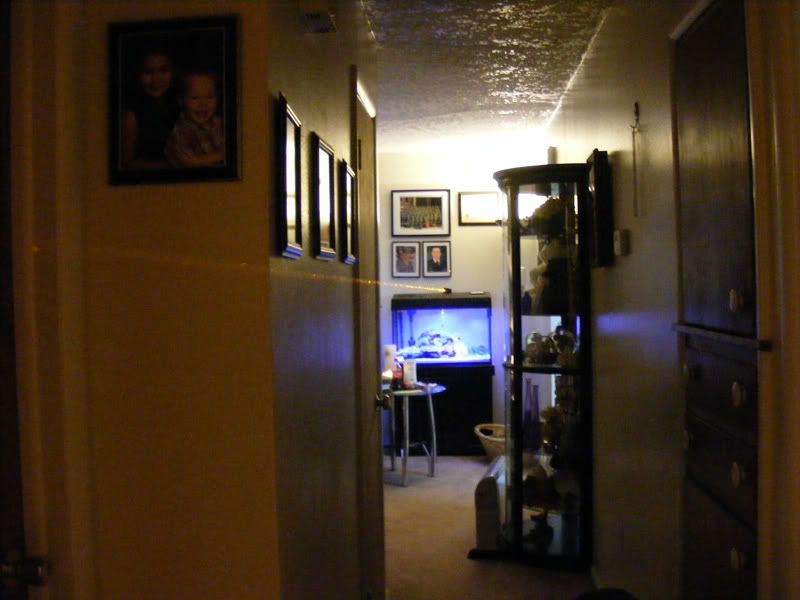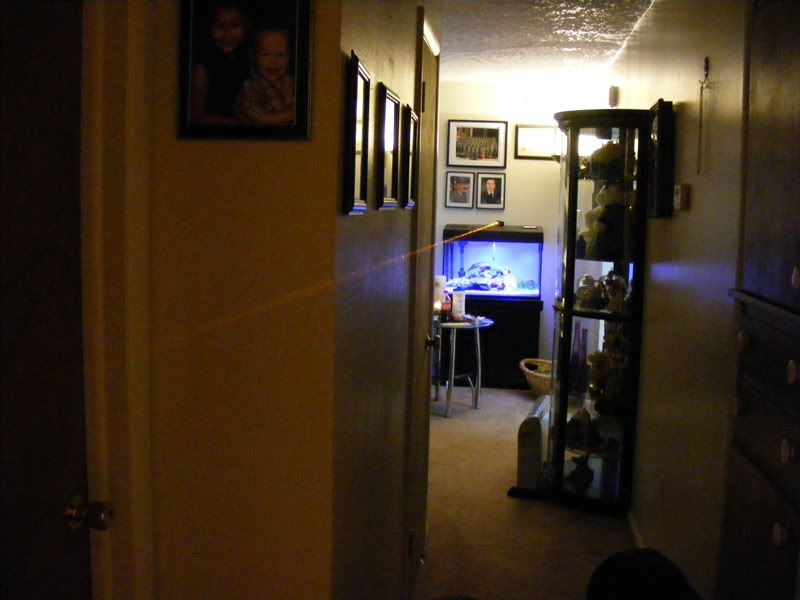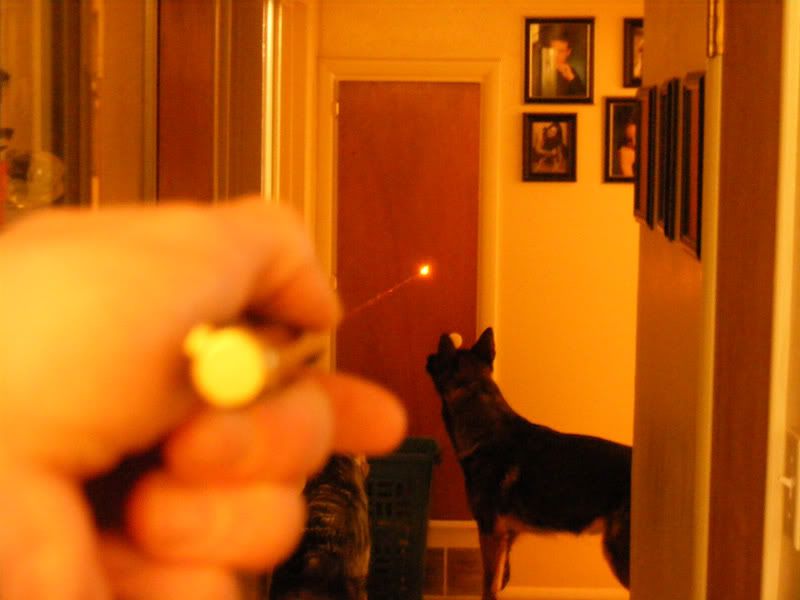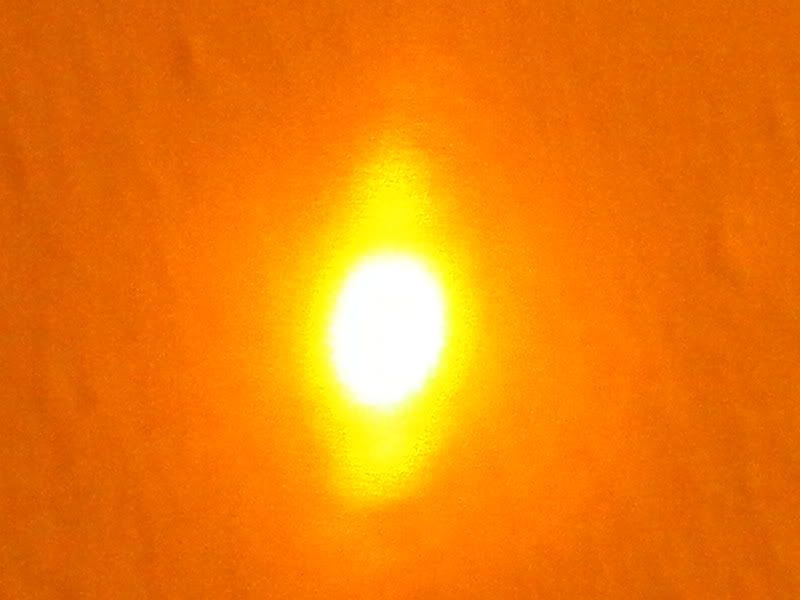 That final pic shows the dot. As you can see, it has a perfectly round hotspot with slight aberrations at the top and bottom. It looks slightly oval in the picture because I was standing to the left, the camera's angle of incidence was about 20* from perpendicular to the wall.