Joined

Sep 4, 2008
Messages

1,808
Likes

32
Points

0
Intro
After seeing several reviews of this consistently overspec laser (it's marked as 5mW), and because I've been wanting a 405nm laser for a while, I decided to go for it. I think the laser came in about 8 days; it's hard to remember, I ordered it a couple months ago.
Link:
5mW 405nm Violet Purple Blue Beam Laser Pointer Pen - eBay (item 350348661614 end time May-31-10 10:13:31 PDT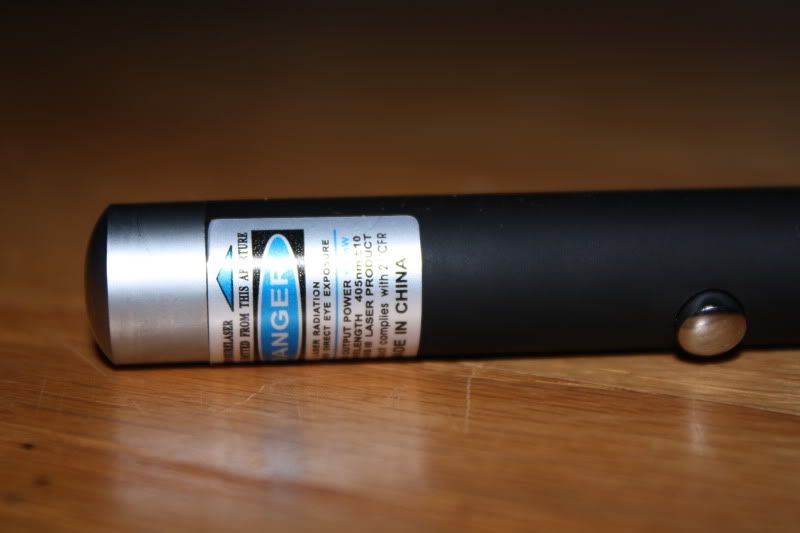 Packaging
The laser actually came in a letter envelope, inside of a thin bubble wrap sleeve. Nothing too special here. The laser might have been damaged if dropped onto concrete, but mine was in perfect working condition and looked fine. Despite that, and because of the poor packaging, I'll give shipping a 6.5/10.
General Look/Feel
Nothing special here either; just your typical New Wish pen host. The laser feels heavy, sturdy, and generally good quality. There were no defects on the outside. I like the blue sticker.
Compared to Rayfoss FLX: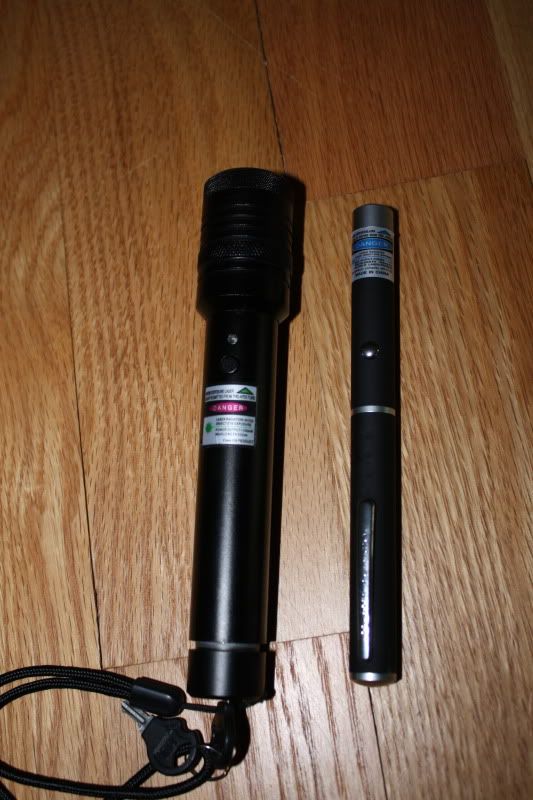 With the adjusted clicky cap:
Beam/Output
At $9.19 shipped, these things are a steal! Others have measured all the lasers between 35 and 55mW, so that's where I'm assuming mine is. I have no definite way of telling, besides the fact that the laser can burn dark wood and sting skin focused. This is quite an unfair comparison, but... 125mW on the right.
Just the fact that it's a 405nm makes it hard to determine output. But the divergence on this is really amazing. The beam is about 2mm at aperture, and less than 3mm at 20 feet! Well under 1mRad. The beam appears to be an oval shape up close.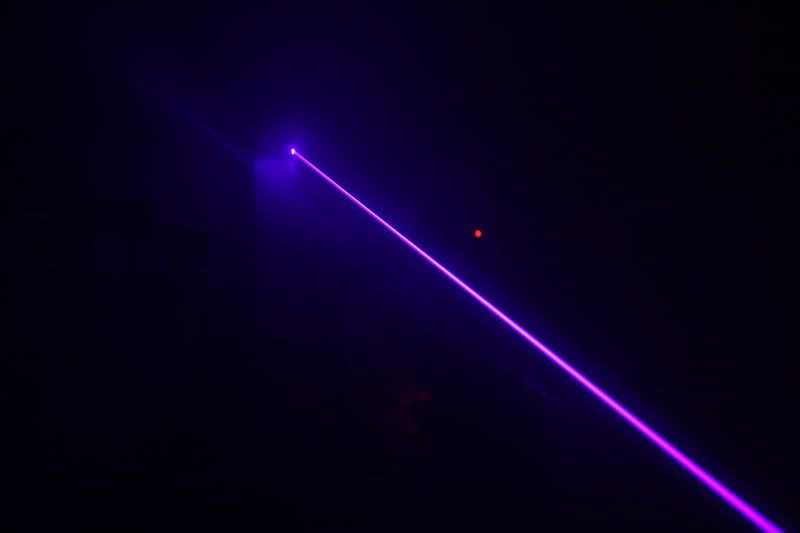 Strange glare: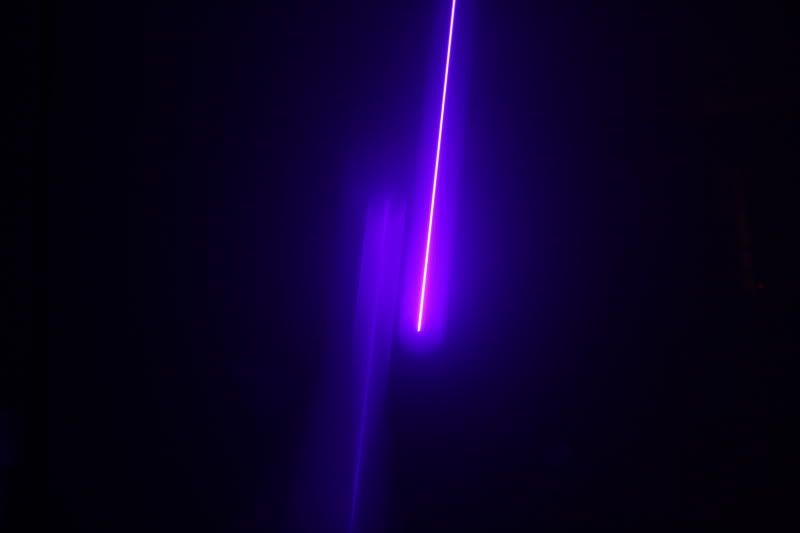 My 4' glow board: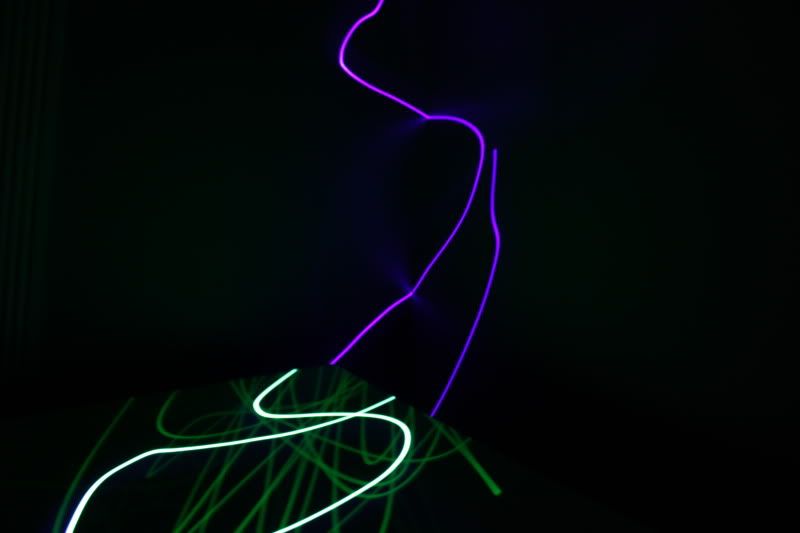 Florescent golf balls:
Bottom Line
I'll say it now: if you don't have a 405nm laser, get this one now! I would have paid much more than $9 for it. This thing is so fun to play with. Even if you already have a BR build, I would recommend this as a pointer. (Yes Niko, you can write it down as a positive review.)