Joined

Mar 6, 2011
Messages

279
Points

28
Hello all together,
I've got here some diodes laying around and thought it is a shame to let dust settle on them. One of them is a 1W 445nm diode I once got from DTR.
This diode was used in this build. I have no fitting host here so I thought I'll just print myself one
.
I printed it out ouf PLA with a Makerbot Replicator Dual knock off.
The battery cap is screwed to the host and keeps it together. This part made a few problems after I printed it out. The thread was not going at all. I sanded quite a lot of and it fitted. After adding a drop of oil it now turns quite smooth.
There is a hole for a bolt in the front, but I have not found any matching one so I just used a bit of copper wire. The contacs are made out of springs out of AA battery holders. To get the wires through the host I left some gaps inside. Unfortunately the end of the heatsink is a bit to wide so the host does not close completly, so you can see some wires.
The heat sinking is a quite important point if you want to build a laser. I had no heatsink aviable here so I got a 15,5*1,5mm aluminium tube which I used in this build. I added a second layer of aluminium tubing ad wrapped some 6*1mm copper pipe around it. The result is a pretty neat heatsink.
Using a torch I heated the end of it and I noticed a pretty uniform temperature increasement which indicated me that this should be okay.
There is a slight fail in this build. I used a lm317 as a constant current source.
I forgot about the high dropout voltage. This means this laser only outputs 1W with full batteries. I left it outside to screw later on a heatsink after I modified it.
I use are some LG 18650 2850mA batteries.
Here are some pictures:
The printed parts. I already added the switch in the back of the batterycap and sanded the thread: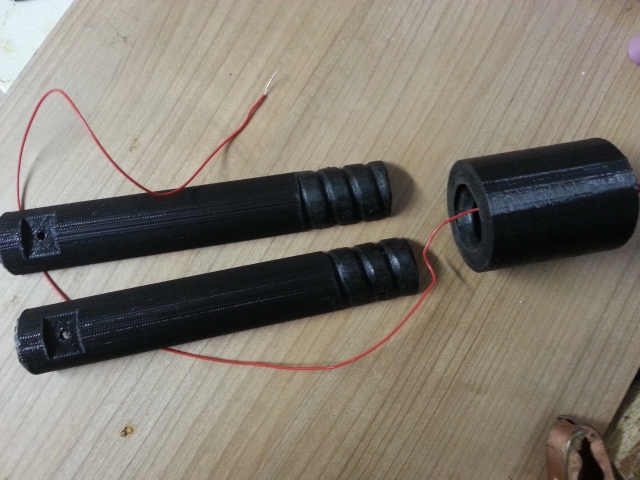 A rough look inside: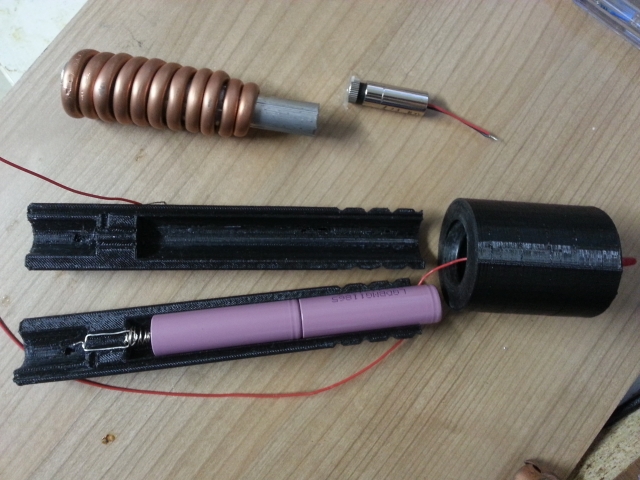 The finished laser, just have to add the batteries: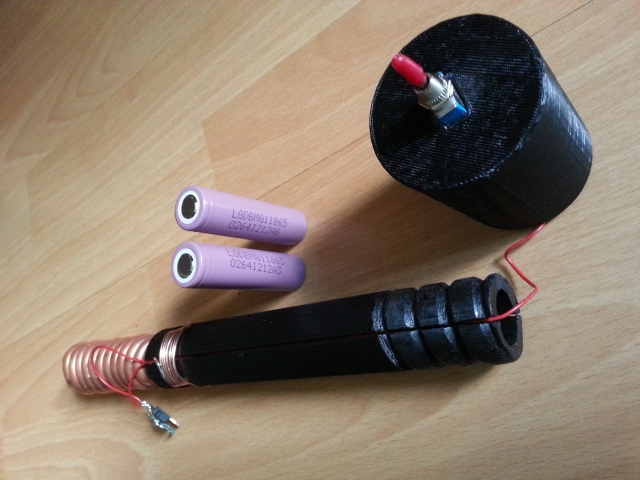 Thats the complete build, it is pretty big but I don't really care.
Nothing rattles inside: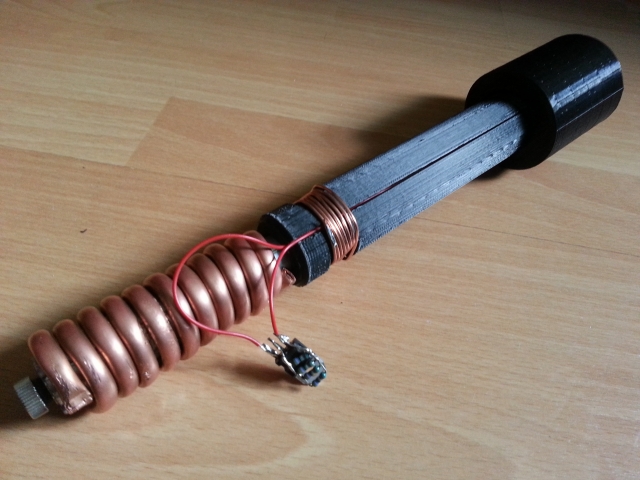 Finally a picture of it operating: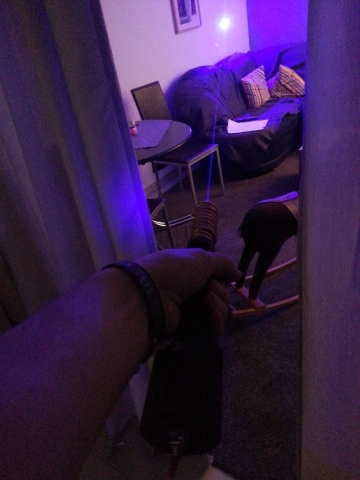 I hope you liked it, cheers! :beer: