I got my blueray going without killing it and soon got sick of it being effectively a "labby" because of all the batteries and large 311 driver. and i couldn't find a case big enough.
anyway, some of you might remember the thread on using a smps with the lm3410
this driver uses the same chip and parts, but it is just a straight 'boost' converter, it should boost anything from 2.5 - 4V to above 5V with programmable current regulation (with a resistor). current can be programmed to anything between 30mA to 500mA.
this means running a blue ray off 2 AA or AAA's or one lithium.
AND i managed to design a single sided pcb which is only 8mmx16.5mm, small enough to fit in the aixis module
here are some pics of one i put together tonight. i still need to drill some holes to mount the diode on the other side of the board, so it will fit in the module, and add the input cap, and solder the BR diode on. but as it is, it supplies 34mA at 5.15V (dummy load) from a li-ion battery
tomorrow i will finish the board and test it on a blueray
also attached eagle brd file
(edit: updated images)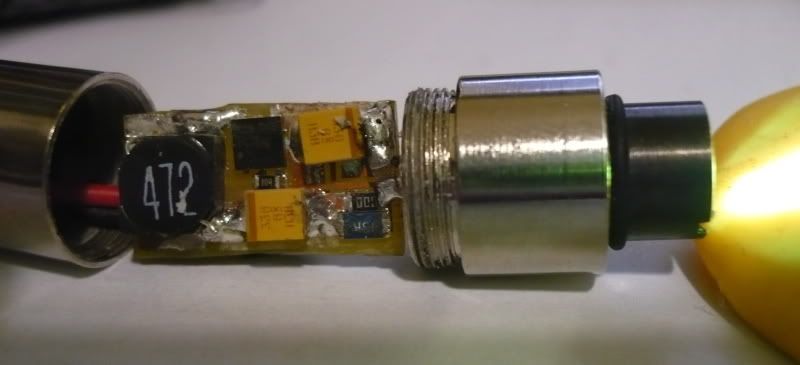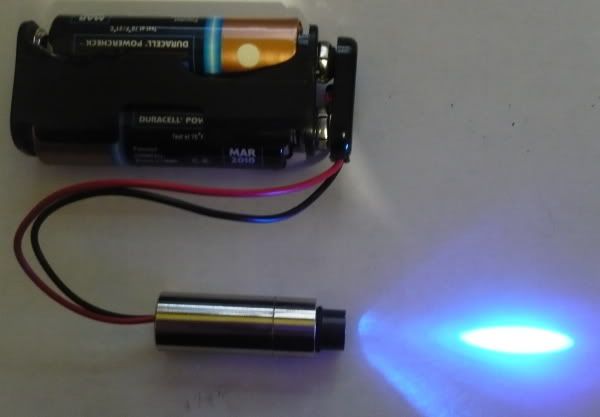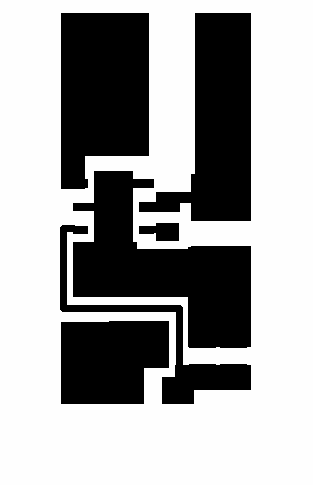 also here is the schematic (see the datasheet for more examples and part recomendations)
R1 can be calculated by I=0.19/R1