Joined

Jul 10, 2009
Messages

1,476
Points

63
Incase anyone wanted to make a build that used more than one battery in series, but didn't have a driver that would put out enough current, multiple Rkcstr drivers in parallel will do the trick! In this one I have 1 driver at 430ma and the other at 370ma,with a total of 800ma.
This monster runs off of 2 18650 batteries and has a massive 2" diameter heatsink. The focus knob was actually made accidentally, because I accidentally slipped on the lathe and made it a bit too small to make a second heatsink, so it turned into a focus knob. I figured with this kind of power, you don't want your fingers in front of the beam. I also put 2 Rkcstr drivers in parallel to achieve 800ma output with a 2 hour runtime!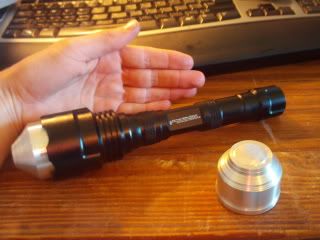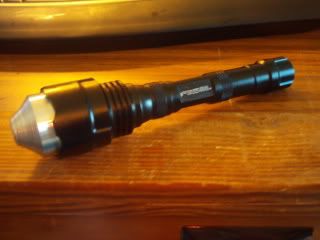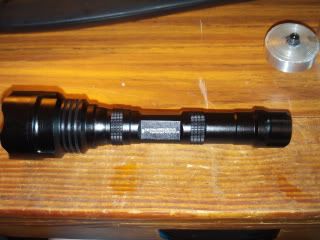 Will have a beam shot up soon!
Last edited: