Well-known member
LPF Site Supporter
Joined

Jan 29, 2014
Messages

12,249
Points

113
I bought this 532nm 2.5 watt laser on ebay for 400 dollars, I have not received it yet, sharing the info in case you might be looking for something like this yourself.
Lightwave Halfnote Green Laser Module w Heatsink 532nm 2 5W Tested Working | eBay
Here is a link to an old post on this kind of unit which was selling for over 3K here on LPF a few years ago:
http://laserpointerforums.com/f39/fs-lightwave-half-note-2-5w-532nm-system-43243.html
- To make these play you need a 10A TEC driver for the baseplate, a 1.5A TEC driver for the KTP and a 20-25A diode driver for the pump diode.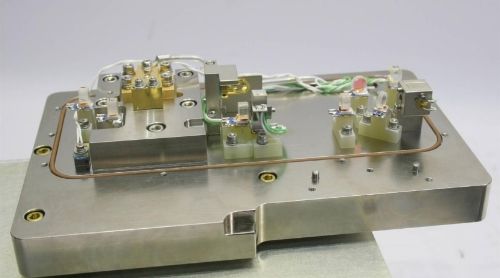 LATE EDIT Sunday August 10th: I found a thread on this unit here which answered all of my questions in my posts below: SELLING Any interest in Lightwave Half-Note laser(s)?
Last edited: