Joined

Feb 5, 2008
Messages

6,310
Likes

447
Points

83
Hiya folks, I just wanted to show you how my built went, that I did custom for my friend who wanted a smallest laser possible, with expenses minimal.
He even provided the Varta 1x AAA flashlight host.
So to get to the point: expenses minimal - no flex!
Driver used is a AMC7135 current regulator, which puts out 350mA of current with minimal Vdrop of 120 mV (although it gets more than that).
That makes it suitable for running on one 10440 cell, wich is fully charged 4.2 V ... blah blah blah everyone here knows that
Anyway, pictures are worth a thousand words (sometimes more, depending what is shown
)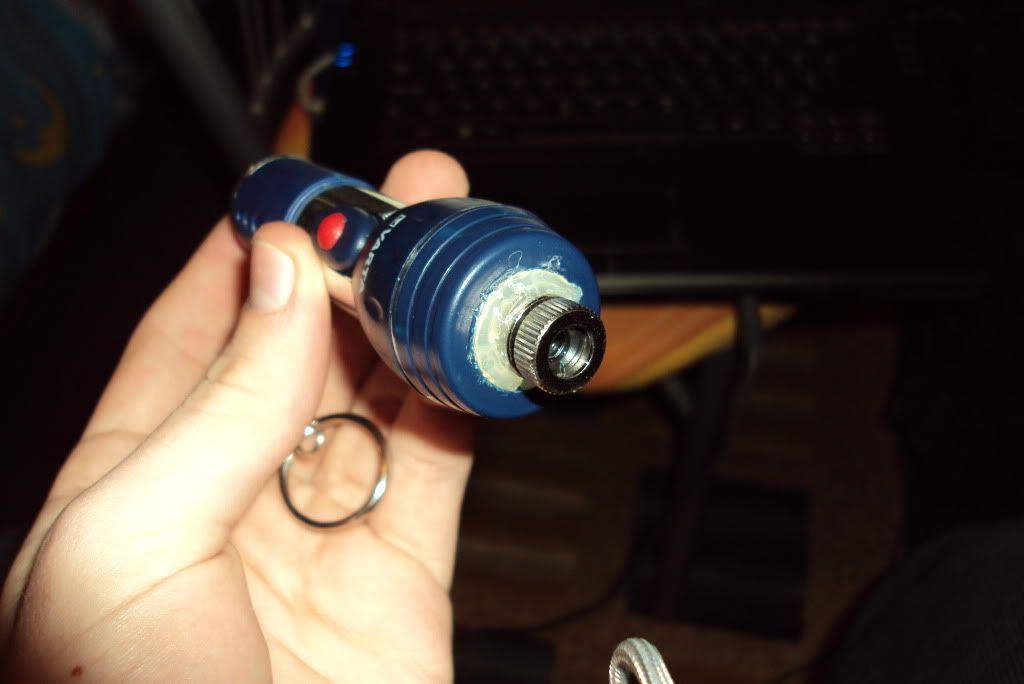 Sorry for flash-burned photo, I don't have my usual Olympus E400, only this small compact camera with no expo or ISO options.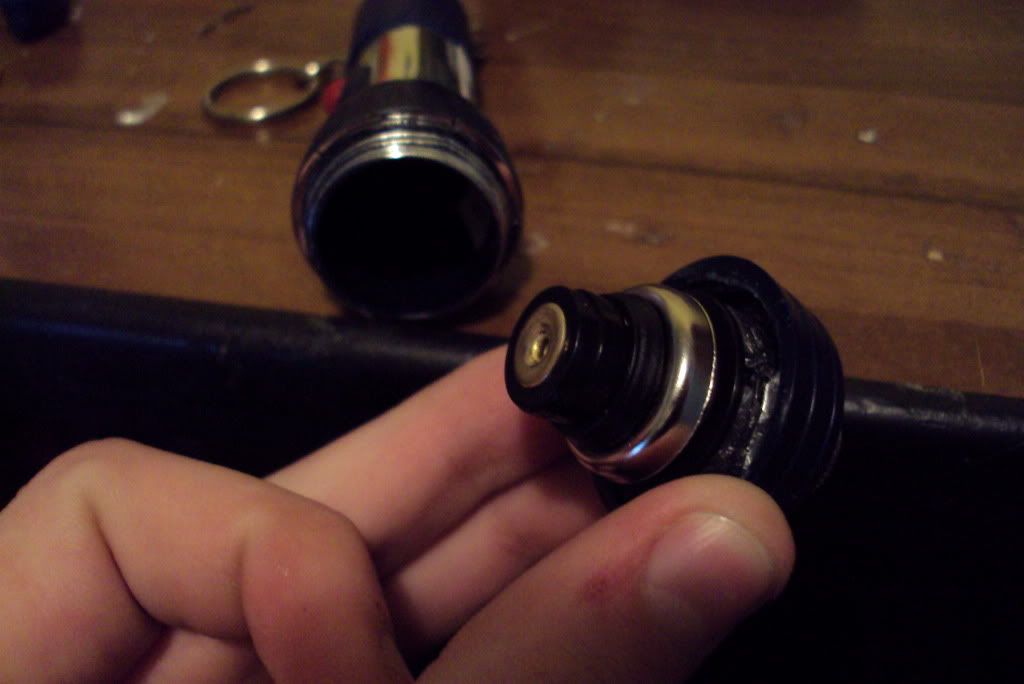 Here you can see that the top end of the flashlight is screwed off and you can see the contacts on it.
Size comparison with 10440 battery
Battery inerted and positive terminal shown.
Screwed back on and ... show time:
Standard 16x LCC laser diode output, like any other DIY red laser... only in very small package
It is most unfortuante that I don't have fully functional 10440 batt handy, I have two at this time of which one is deep discharge, and the other is operating for 10 seconds before needing another charge. DAMN! I would have made a video showing it in action burning matches, if I had functional batt (and matches
)
Anyway, only after I glued everything up, I remembered that it would be good to show this laser on LPF... So I will have to use another lasers' photo to show How I wired up the driver chip, AMC: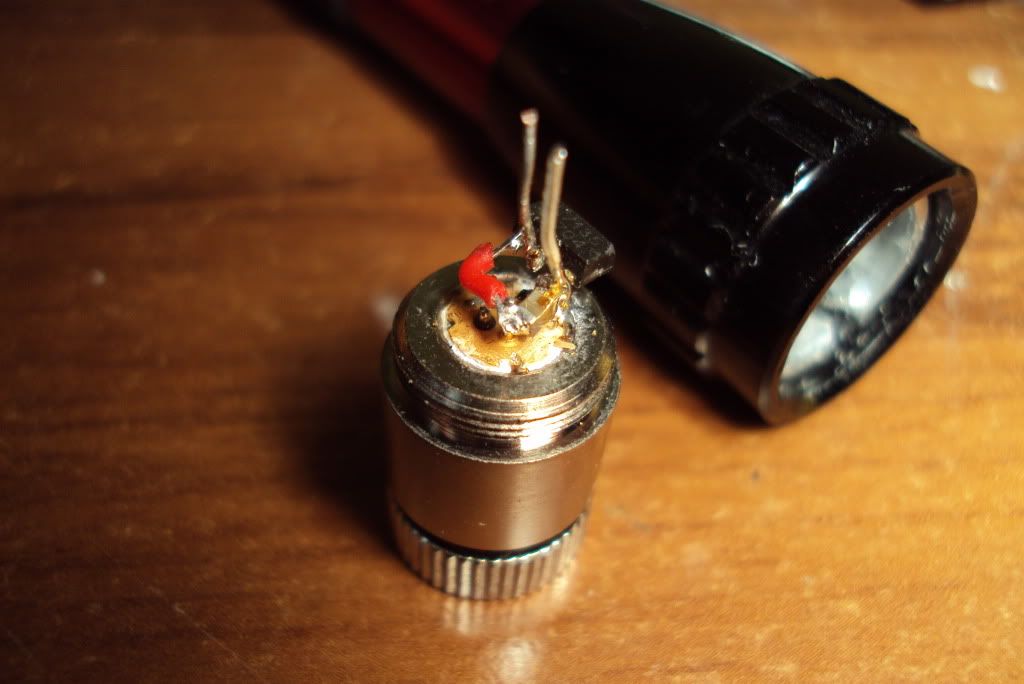 All the same thing here!
I would have took pictures of driver in the 1x 10440 laser, however I forgot to do so, so I apologise.
So, I hope you got some nice ideas for your future builds, and enjoyed the pictures!