Joined

Aug 22, 2013
Messages

362
Points

28
I was looking for a unique host I could use for my first pen build. When I found this but I'm not sure that I want to use it for a laser:
This is the "switch"
The inside of the switch, still not 100% sure how this works exactly...
The only markings on the case, kind of neat that it has the patent number on it.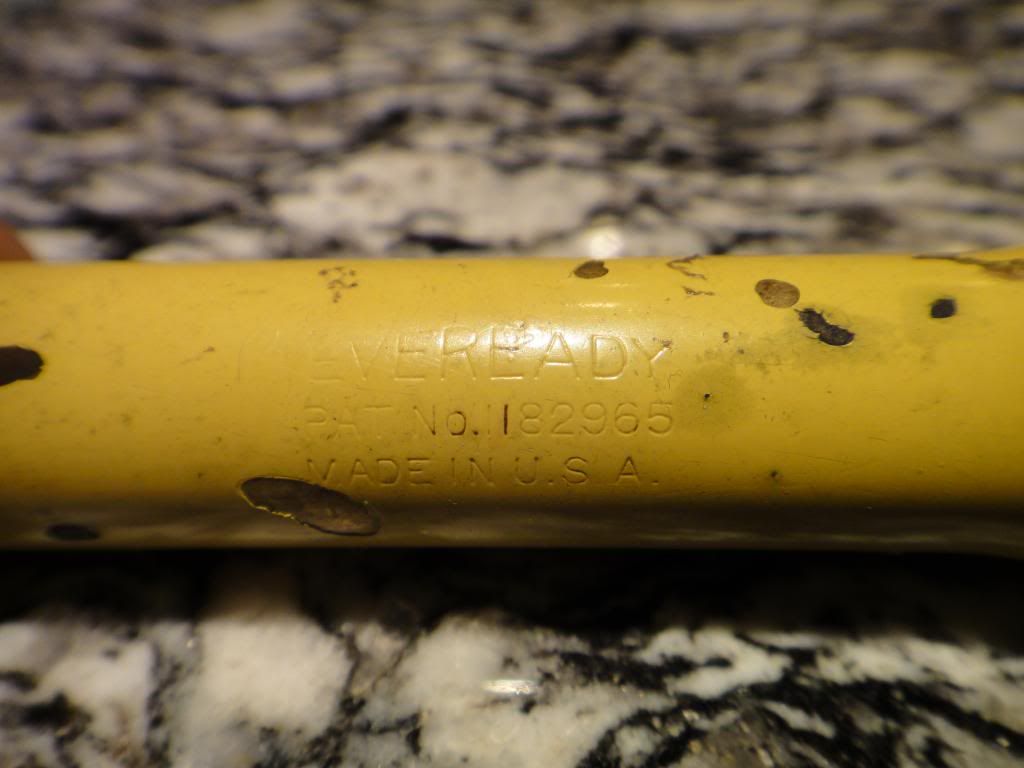 The pen holds 2 AA's and feels pretty weighty for it's size
And here's where the conflict comes in:
It works! The switch is a bit touchy but I think that just comes from me not knowing how it really works. So what do you think, strip the paint, polish it and make it a 450? Or keep it as a penlight?
EDIT: I decided to polish it and drop a red diode in it. Admittedly red is not my favorite, nor was it my first choice, but I think it's very classy. I hope to have it done in the next 2 weeks or so.
After fighting with the Dremel for a few hours I'm thinking maybe I'm expecting too much. Or I just need to accept that I'm doing something wrong. Take a look at the polished back half of the pen: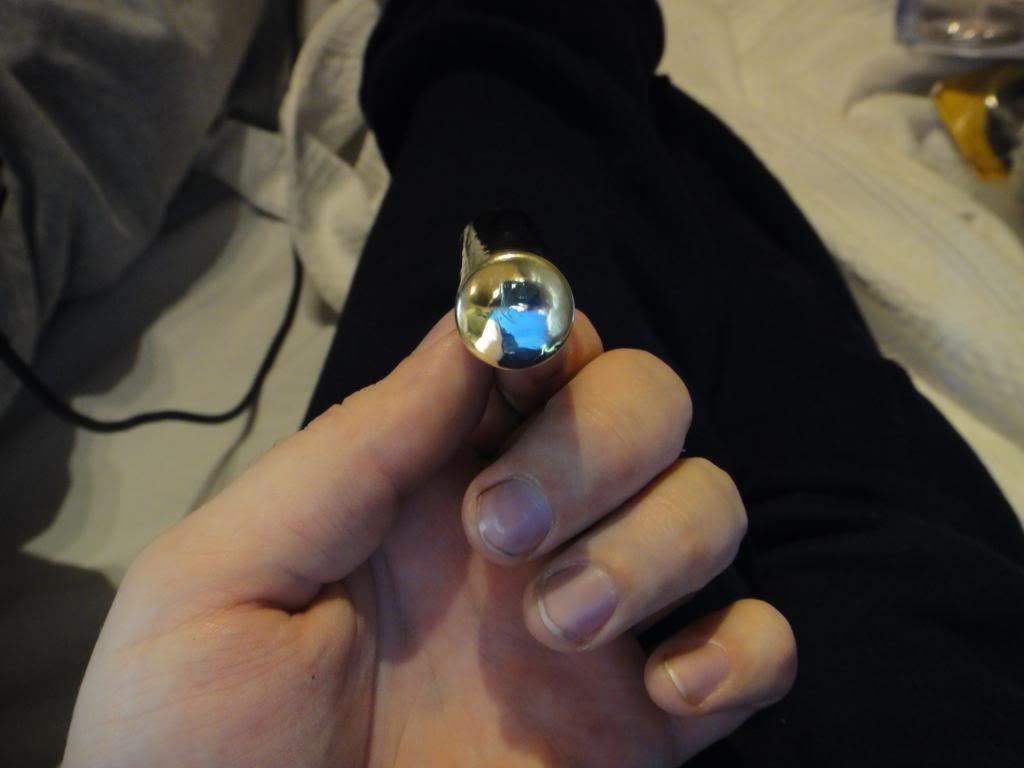 This is where I'm thinking I need to accept the fact that I'm using a Dremel and not a buffing wheel or some pointers... All I did was change the angle of the light source.
Same thing in the next few pictures only the light source was moved or changed.
I put a piece of paper so you can see the clarity of the reflected word "NOTES"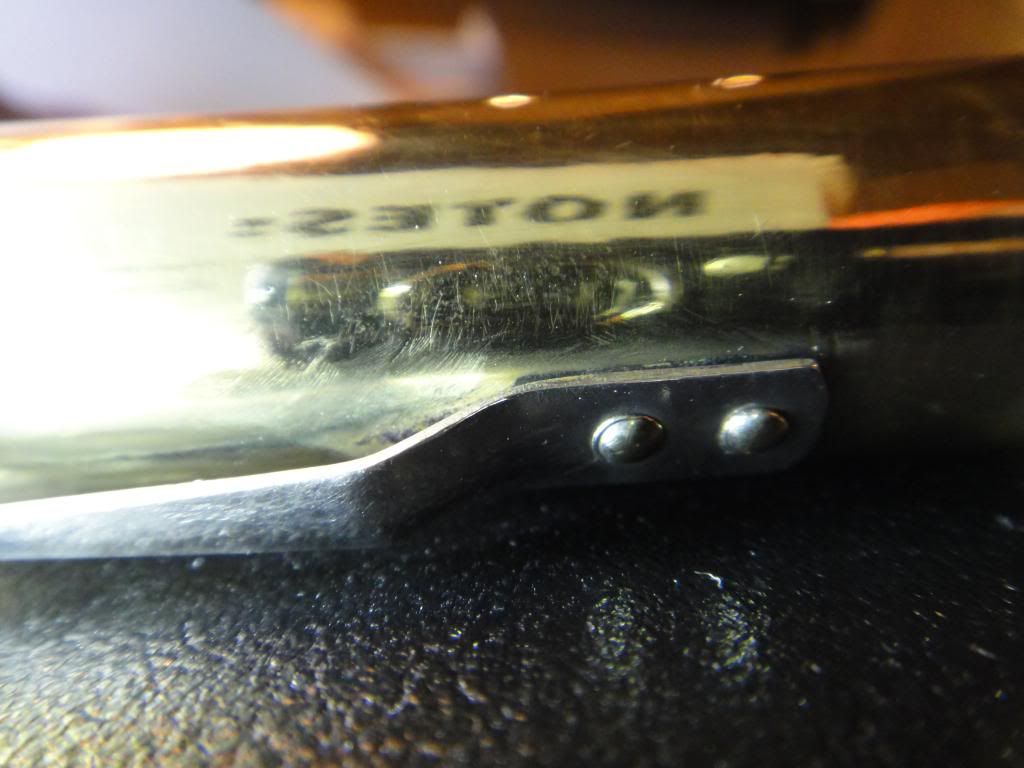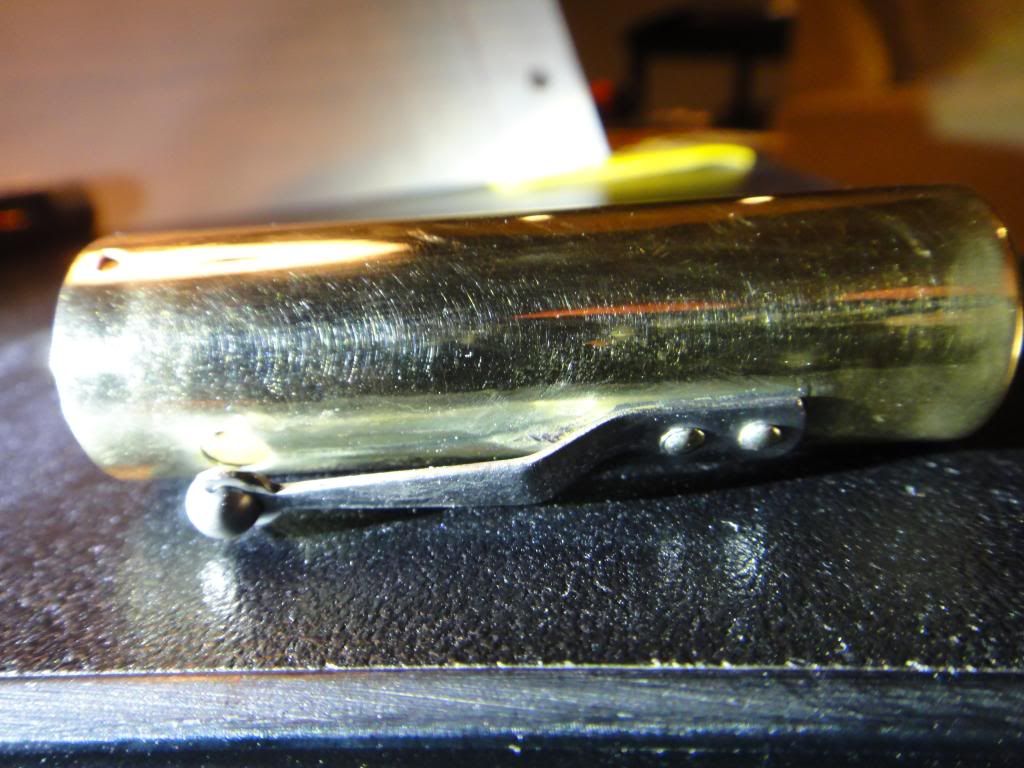 Last edited: