Joined

Jan 13, 2010
Messages

708
Points

0
Hey everyone!
This is my first review so be nice
Before i start i would just like to say before i start is that both morgan and jayrob are fantastic :thanks:, the shipping from jayrob in CA took only a week to get here in the UK, and morgan... well he is an excellent quality builder and an all round great guy.
Now onto the review.
I am reviewing the 18650 kit by jayrob that has been built by morgan. This laser is immense, the power of this thing is truly unbelievable, it can light matches instantly and the same with balloons. The exact power is 210 mW peak and settles at 209mW, the picture below shows the current draw to be 382mA but he adjusted it back to bang on 380mA :wave:. you can just about make out the beam in a lit room and is like a lightsaber in the dark :evil:
Now.. onto the pictures, power outputs and current draw :drool:
Picture of the laser
Power output (taken by morgan)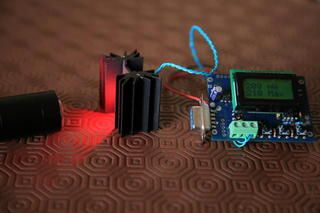 Current draw (re-set to 380mA, taken by morgan)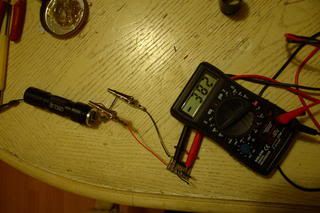 Now for some beamshots!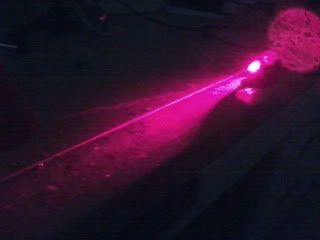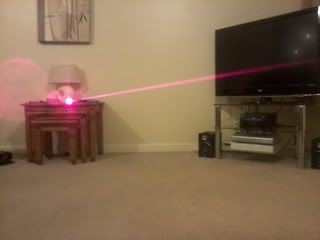 Now what would a review be like without match lighting and balloon popping?
thanks for looking!
stuart
Last edited: