Joined

Sep 12, 2007
Messages

9,877
Points

113
Available at
this link
for $18 shipped. That's 25 cents per module, so why the f
ck not? I'll try to let the pictures do most of the talking. Stock google image:
They arrived in about a week all in the same pink bag. Minor defects: 4 with a lead missing. Major defects: 1 with an open resistor and 1 LED'd instantly - I'll let you take a guess why:
Some measurements and observations:
Diameter: 6mm (6.5mm with PCB)
Length: 9.9mm (14.4mm with PCB)
Lead length: about 45mm
Material: brass
Beam diameter: ~2x3.5mm
Focus: adjustable
Operating current: 20-22mA at 3V
Driving method: 33Ω current-limiting resistor
Threshold voltage: 2.4-2.5V
Threshold current: 9-11mA
Case electrical potential:
Positive
Lens: acrylic plano-convex Ø3.7mm FL:6mm transmission:~87%
Unit can be disassembled as such:
Beam shape is typical:
At 9 meters, dot typically looks something like this (due to spherical aberration and other lens imperfections):
Side note, the intensity gradient is less pronounced than the images portray. Some of the poorer ones (maybe 15%?) can look like this: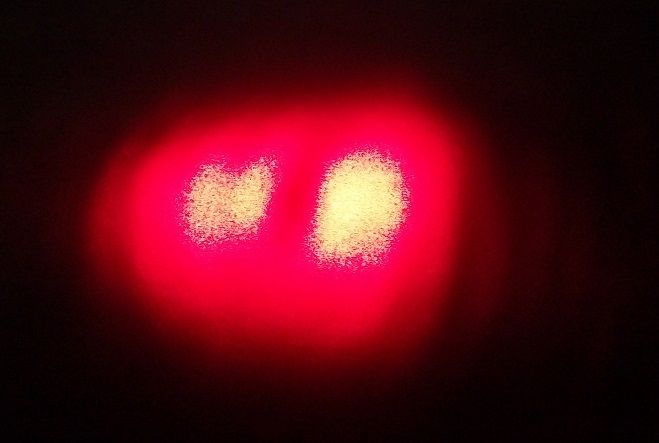 Since the focus is fixed, divergence will be a measure of how precisely the machine placed the lens. It didn't do too well. I only measured 35 of them, because it was getting boring. Measured at 9m: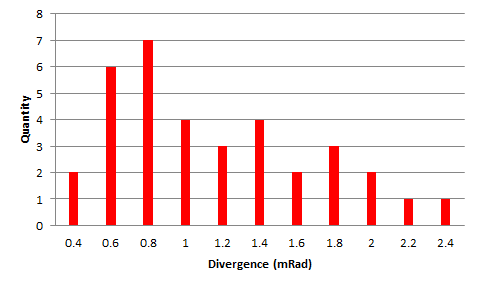 The current varies <5% from module to module, and they all follow the same curve:
Here are the measured powers at exactly 3V:
And the wavelengths: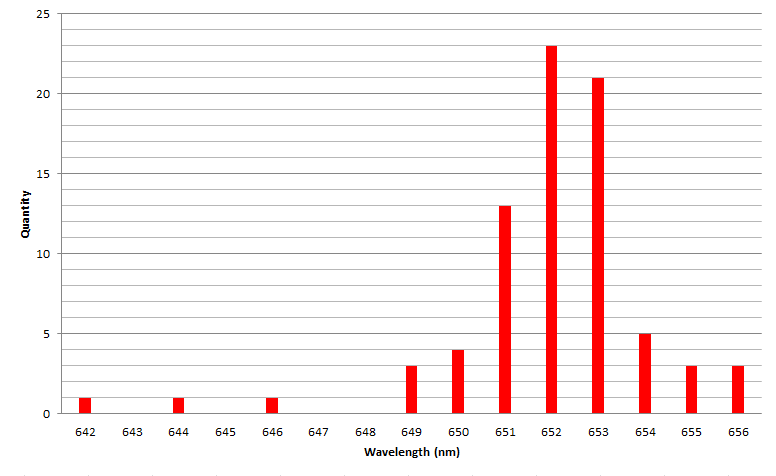 A scatter plot with more accurate values. Is there a correlation? No, not really.
Stress test up to 4.2V of three random units: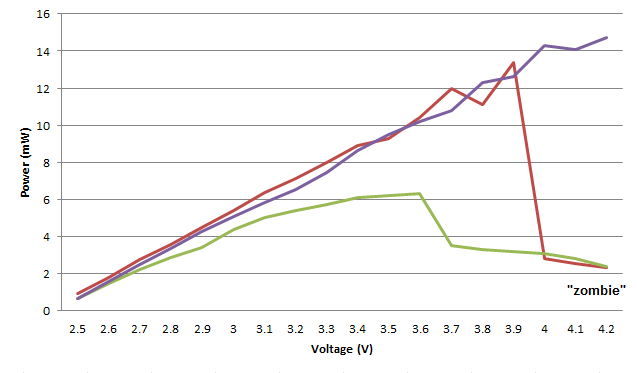 As you might expect, they don't get hot. They don't even get warm unless
you over-drive them. Here is one operating at 4V:
But what do you
do
with them? Well, here are a few ideas to get you started.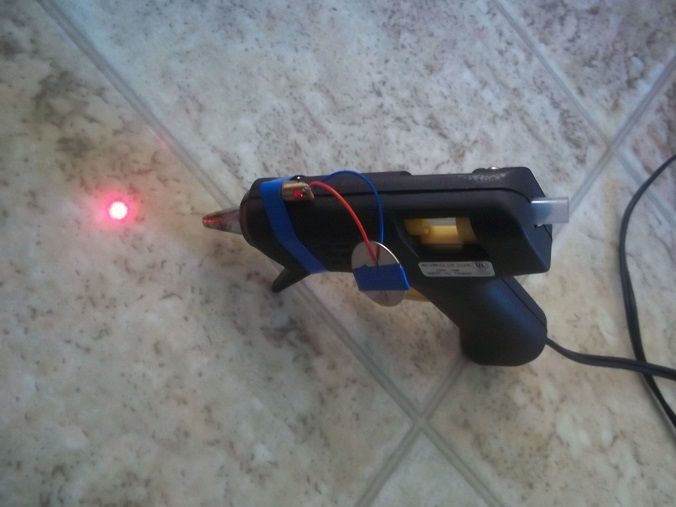 This printer is now a laser printer!
Yo dawg, I heard you like pointers, so we put a pointer on your pointer so you can point while you point.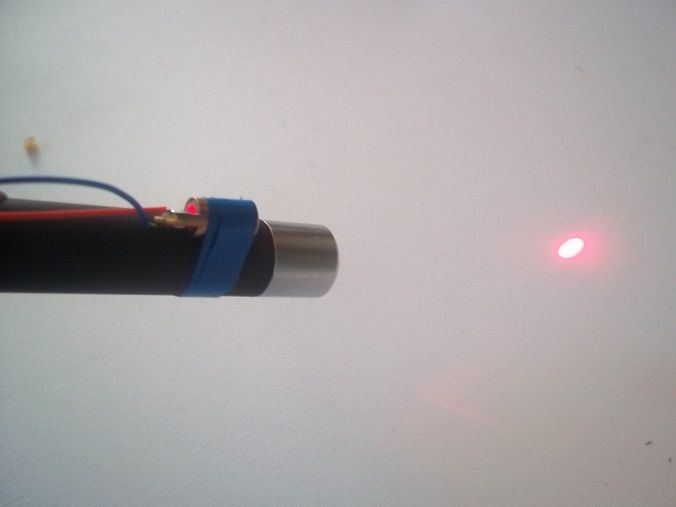 Never miss your mark again!
Upgrade your transformer action figures with a laser gun (don't be fooled here, there's more than meets the eye)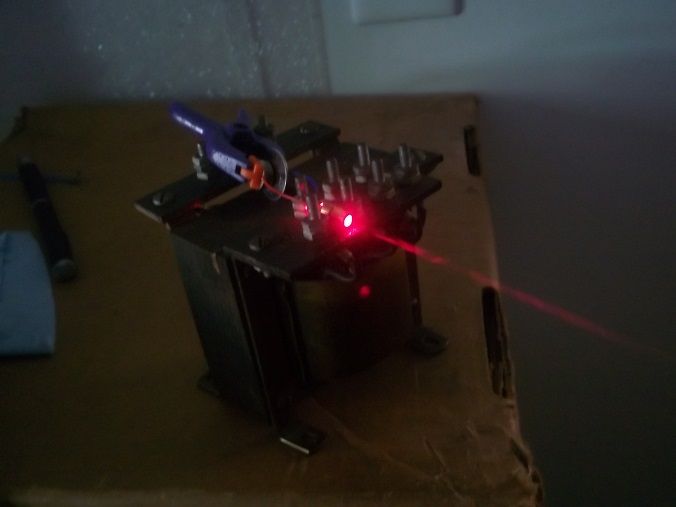 So there you have it. There's no regulation, but for 25 cents you can't complain.
Bottom line: these are for pointing/aiming, and they'll do that just fine. There's no scam here, you really do get 70 modules (90-97% are functional) for $18.
Equipment used:
Coherent lasercheck power meter
Science-surplus spectrometer
HP 6116A precision DC power supply
Fluke 8010M 3.5 digit multimeter
Fluke 8810A 5.5 digit multimeter
Flir i7 thermal camera
Used $20 potato camera
Last edited: