Joined

Jan 27, 2011
Messages

726
Points

0
This is a Host that I've had my eye on for awhile. Its a SureFire C3 Centurion Kustom. It also has a cermaic phospherescent coating. It came with an aftermarket McClicky tail switch preinstalled and is gaurenteed to handle 5A.
The barrel has been bored to accept 18mm batteries and this build takes 2x 18500 AW IMRs
I used a Jib Drive that was built to ouput 444mA
This was my first build using a linear driver and Im very pleased with the way this build has turned out
Pretty much standard with a harvested 12x SF-BW512 sled and a Jayrob G1 otpic and ended up oupting a stable 637 mW
The heatsink was modeled after LazyBeam's HS in his 14500 445 build and with his permission I modeled mine similarly
I made two separate peices, beacause the lens assembly contained a bezel that held the lens a made a custom lens peice to take its place.
Here are some pictures of the build.
Heres a picture of the lens facade custom machined to create the depth that the lens created.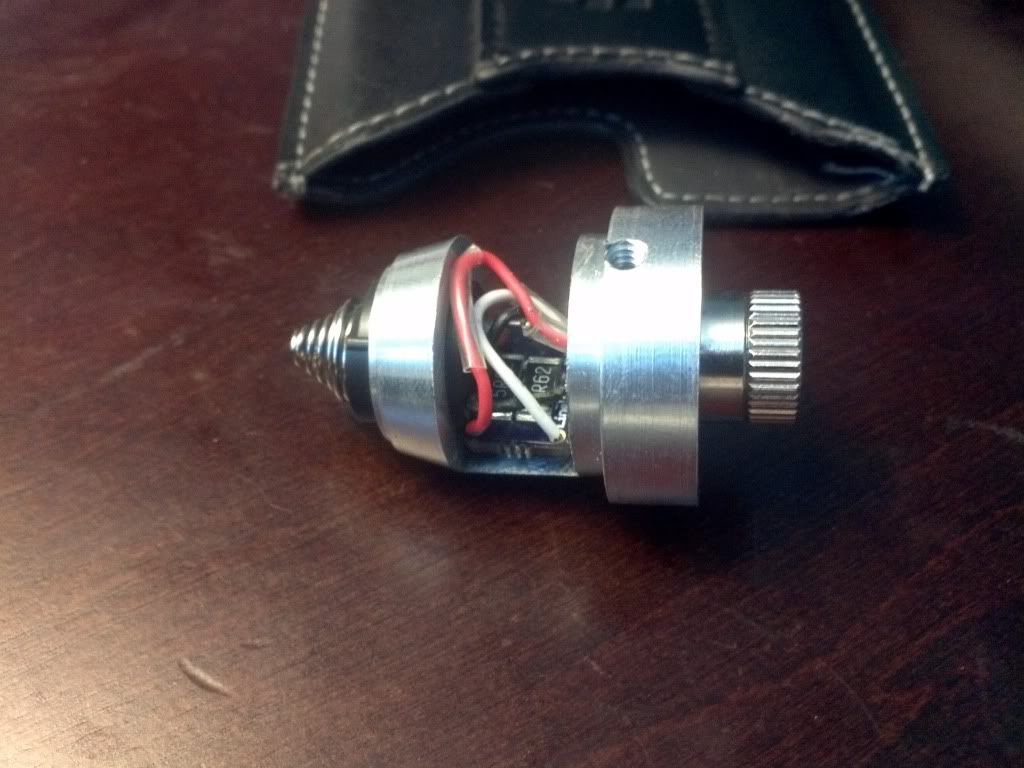 With talking to GBD, I leaned more towards creating a modular host in which later if I decided to create another module I could easily swap between a 12x and a 445.
I also like to reuse parts in my builds, so with needing a positive contact spring I turned a AA maglite into what I needed. I bored that receiving end of the HS to accept the isolating cap and the used the "Do Not Remove" plug to keep it in place
Here are some shots of the host fully assembled.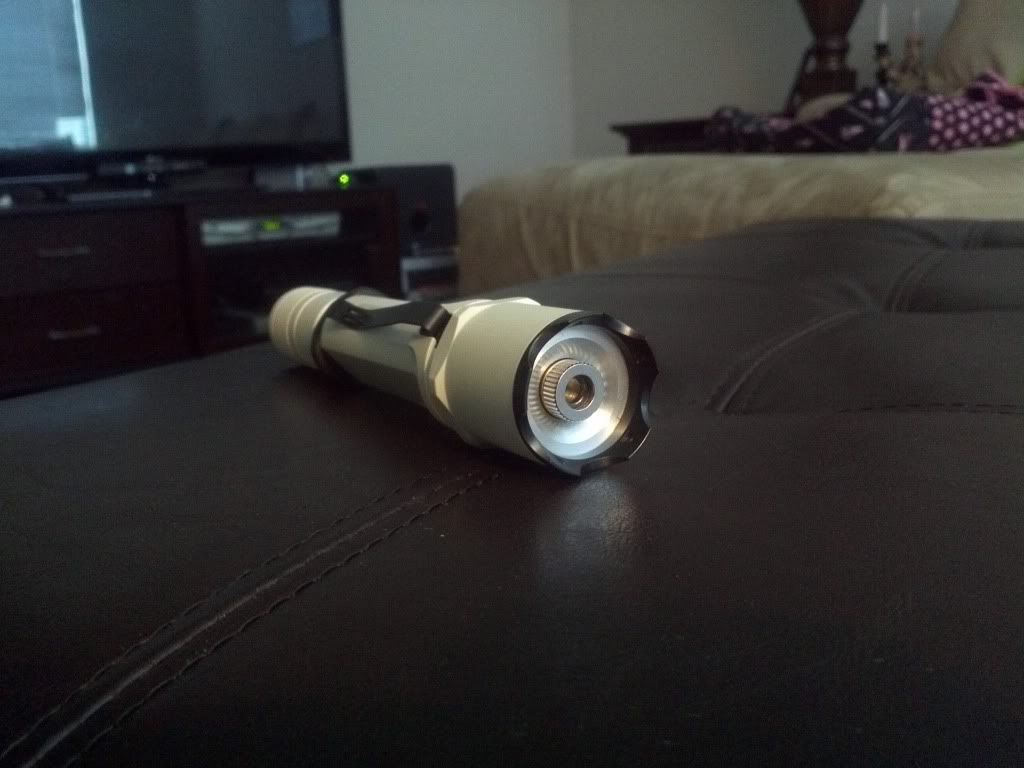 Shot of the GITD Coating
Output on my Laserbee USB LPM
and now some beamshots
I will upload some more once it is dark, I just put the finishing touches to it this morning.
:thanks: for looking and a special thanks to Lazybeam and GBD for their help and contributions to my build and also to the builders of the components that make it happen :beer:
Here are some more appropriate beamshots
While I was taking these shots I noticed that a hole was burnt in my chair in the kitchen... 30 feet away lol
Outside beamshot
Last edited: